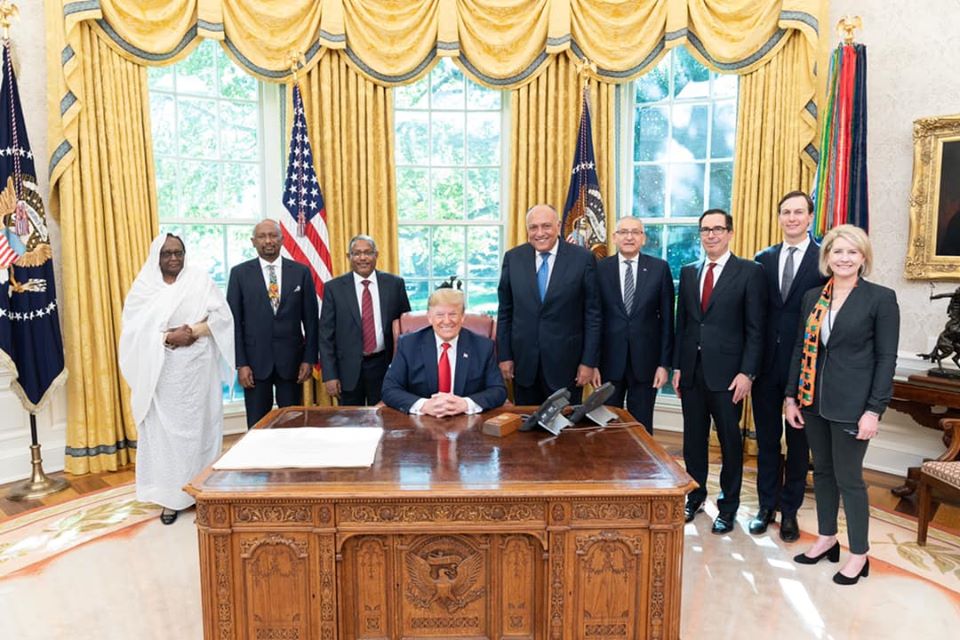 Egypt announced on Saturday that it will sign a final agreement on the filling and operation of the Grand Ethiopian Renaissance Dam (GERD) by the end of February.
The Egyptian Foreign Ministry said that the technical and legal committees of Egypt, Sudan and Ethiopia, participating in the GERD negotiations, are continuing their work at the US capital Washington DC.
A statement by the Egyptian Foreign Ministry explained that these committees will work until February 12-13, which is the date agreed upon between the three countries, the US administration, and officials of the World Bank to approve the final version of the agreement in preparation to be signed by the end of February.
Egypt expressed its appreciation for the US administration's involvement and to the great interest US President Donald Trump attached towards reaching a comprehensive, fair and balanced agreement achieving the interests of the three countries on this vital issue affecting the entire region – especially the Egyptian people, for whom the Nile represents their lifeblood.
Former Minister of Irrigation Mohamed Nasr Eddin Allam praised the Egyptian team's progress in negotiations with the difficult Ethiopian side during the Washington meetings.
In statements to Al-Masry Al-Youm, Allam said that the most important items agreed upon are the stages to start the filling of the dam and the rules of operating under different drought conditions.
The Ministers of Foreign Affairs and Water Resources from Egypt, Ethiopia and Sudan and their delegations met with the US Secretary of the Treasury and the President of the World Bank on the filling and operation of GERD, in Washington, DC during meetings held throughout January 28-31.
A joint statement from the convening parties on Friday said that Egypt, Ethiopia and Sudan reached an agreement at the conclusion of meetings held in the US regarding the filling and operating of GERD.
According to the joint statement, the ministers agreed upon the following issues, subject to the final signing of the comprehensive agreement: a schedule for a stage based filling plan for the GERD, a mitigation mechanism for filling the GERD during periods of drought, prolonged drought, and prolonged dry years; and a mitigation mechanism for the annual and long-term operation of the GERD in drought, prolonged drought, and prolonged periods of dry years.
They also discussed and agreed upon finalizing a mechanism for the annual and long-term operation of the GERD in normal hydrological conditions, a coordination mechanism, and provisions for the resolution of disputes and sharing information.
Edited translation from Al-Masry Al-Youm