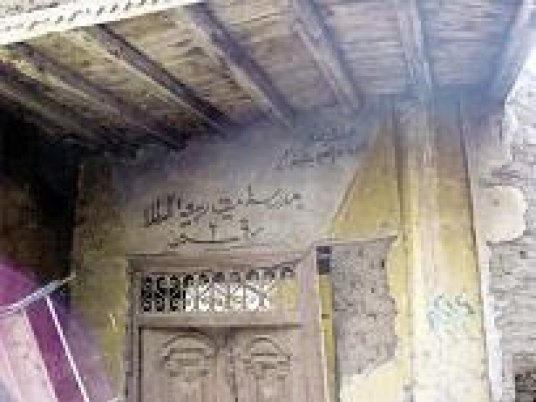 There will be no more exams in Egypt between the first and fourth primary grades, under a new educational system to be applied from September 22.
Students in those grades will instead sit applied tests that aim to prioritize understanding over memorization and dictation.
Education Minister Tarek Shawki announced the change at a press conference on preparations for the new school year, held Sunday.
"Egypt's new dream in education will be reached by first grade and kindergarten students on the ground, on September 22, when the new educational system is implemented. The ministry has promised, and it has met its promise."
The minister added that the curriculum and the teacher's manual have been completed in all specialties, and that 100,000 teachers have now been trained on the new curriculum.
He claimed that to reform the old system would have cost "five fold" the creation of a new one.
Shawki stressed that books would not be licensed by the Ministry under the new system, as the ministry's books will be "sufficient for the student". Each of the curricula will consist of four books by one author.
Counterfeit books have been circulated on the internet, Shawki added, but he denied that the circulated books were the new English and mathematics books implemented in the system.
The ministry has contracted with Samsung to supply 708,000 modern tablets, he continued, which will arrive in shipments during the months of September and October, and be distributed to students of the first secondary grade.
The students will study printed books while using the tablets, and will have a "Bank of Knowledge", which contains new exam forms, available from January 2019, according to Shawki.
He also announced that 34 Japanese schools would be opened in 19 governorates nationwide.
The first phase of the system's implementation in September will be compulsory in early childhood KG1, KG2, and the first grade, for all public and private schools, Shawki said in a press conference in May.
Shwki unveiled the plans as a part of the government's "2030 strategy", and a way of "reflecting the articles of the constitution to emphasize the proficiency of the Arabic language among pupils".
"Unified content" is highlighted as the main feature of the new educational system, across Arabic, Mathematics, Science, Social Studies, English, religious education and activities.
According to local news reports, the new system's curricula will be unified in various public and private schools, and themes linking more than one field will be studied.
A press conference will be held every week to answer all questions of public and parental opinion on the system.
Edited translation from Al-Masry Al-Youm.