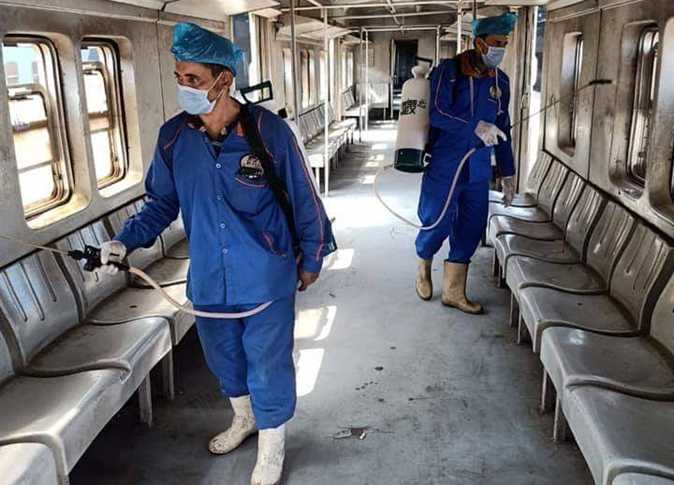 Egypt's Minister of Transport Kamel al-Wazir has instructed the Egyptian Company for Metro Management and Operation to sanitize metro cars and stations along the three lines on a daily basis, as part of measures to contain the spread of the novel coronavirus (COVID-19) outbreak. 
He also directed the company to place posters detailing coronavirus prevention measures from the Health Ministry, which include washing one's hands frequently and avoiding touching one's face, as well as avoiding shaking hands and covering one's mouth when sneezing or coughing.
The Minister instructed the company as well to use the internal radio of each station to raise awareness about the virus, and has ordered that additional metro cars be brought into operation to prevent overcrowding.
The Egyptian Company for Metro Management and Operation moved last week to distribute face masks to metro commuters and station workers at peak hours to help stop the spread of the novel coronavirus, according to a company statement. 
Egypt's government has also shut down schools for two weeks and will suspend flights beginning on Thursday, March 19 at 12 pm and lasting until March 31.
Meanwhile, authorities have placed 300 families in Egypt's Daqahlia Governorate under quarantine, citing high numbers of confirmed cases in the area.
A 50-year-old Egyptian man died of coronavirus this week in Daqahlia. The Healthy Ministry said he had contact with a 60-year-old Egyptian woman who tested positive for the virus and later passed away last week.
Egypt has confirmed 166 cases and four deaths from COVID-19 so far.