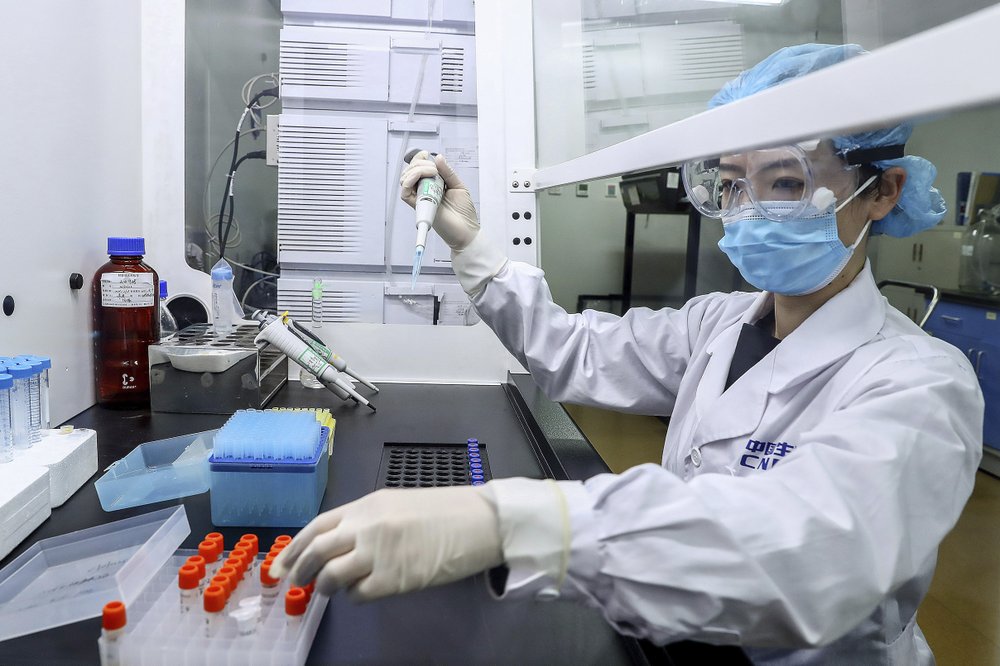 Egypt will receive more shipments of the Chinese COVID-19 vaccine Sinopharm through the UAE within a few days, sources at the Health and Population Ministry announced Saturday.
The sources said that the ministry is intensifying preparations to start vaccinating medical teams in isolation hospitals with the Sinopharm vaccine.
A complete inventory for the number of medical teams to receive the vaccine has been made, the sources said, adding that the groups will be vaccinated gradually.  These vaccinations will begin with medical teams in isolation hospitals and then those in chest and fever hospitals, moving on to the remaining medical staff and patients with underlying health conditions.
The Egyptian Ministry of Health and Population on Saturday announced 680 coronavirus cases, down from 748 on Friday.
The ministry also announced 49 virus-related deaths and 573 recovering cases.
Egypt has now recorded a total of 161,143 confirmed cases, 126,176 recovered cases, and 8,902 virus-related deaths.
The country has officially entered the second wave of the pandemic, after cases rose steadily throughout November and December.
The peak reached so far during the second wave was on December 30, when the daily new cases reported at 1,411. Since then, the new daily cases started to plunge.
Government officials continue to urge the public to adhere to precautionary measures against the virus, and the Egyptian Cabinet has called on authorities to strictly enforce the country's mask mandate, which applies to all public transportation and indoor public spaces.
Egyptian health and Population Minister Hala Zayed asserted earlier this month that Egypt has both the lowest coronavirus infection rates and death rates in relation to its population size.
Edited translation from Al-Masry Al-Youm