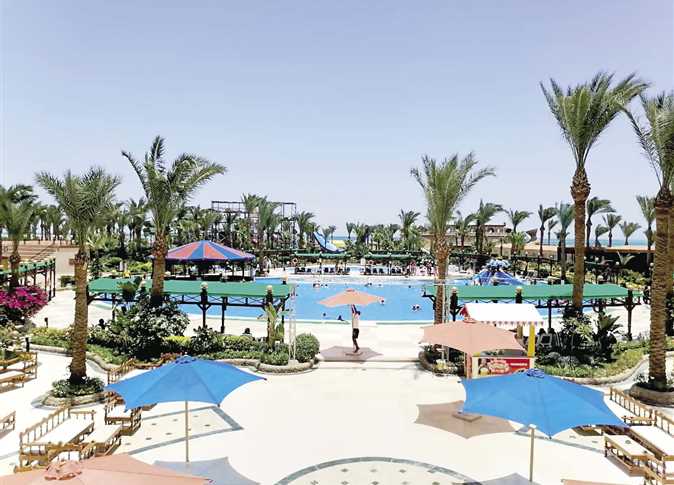 Foreign tourism will first return to Egypt on July 4 through a tourist flight from Belarus to Hurghada, according to talks between the tourism ministers of Egypt, Belarus and the Red Sea Tourism Investors Association.
The Red Sea Tourism Investors Association said that Belarus will be the first market to enter the city, and communication with foreign tourist markets has intensified to set dates to operate airlines and resume foreign tourism.
The list of countries returning to Egypt include Ukraine and Serbia.
Tourism and Antiquities Minister Khaled al-Anany held a virtual meeting with Belarus's Minister of Sports and Tourism Sergei Kovalchuk, to discuss cooperation between both countries and what needs to be done to prepare to resume tourism in Egypt by early July.
The focus will primarily be on Egyptian tourist destinations favored by the Belarusian side, foremost of which are the coastal tourist cities in the Red Sea and South Sinai which are visited by over 90 percent of Belarusian tourists.
Anany asked his Belarusian counterpart about the rules and requirements for resuming tourism from Belarus.
Kovalchuk highlighted the importance of relations between the two countries within the tourism field, and stressed that Egypt is one of the most important tourist destinations visited by Belarusians.
The Belarusian minister expressed interest in sending a media delegation to Egypt's coastal tourist destinations to launch a press campaign promoting them and Egypt's other destinations.
He also invited Egypt to participate in a tourism exhibition Belarus plans to organize within the upcoming months.
Anany welcomed the invitation and the Belarusian media delegation idea.
Egypt suspended tourism in March as part of measures to combat the spread of coronavirus. Tourism is a vital sector in Egypt, accounting for about 12 percent of Egypt's gross domestic product.
The tourism sector is also one of the economic sectors that has been most severely impacted by the coronavirus outbreak.
Egypt on Saturday confirmed 1,677 new coronavirus cases, bringing the country's number of confirmed total cases so far to 42,980. The total number of COVID-19 deaths has now reached 1,484 nationwide, after announcing 62 more deaths.
Edited translation from Al-Masry Al-Youm