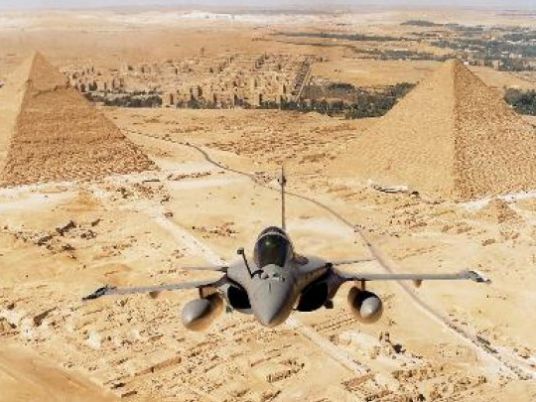 Within the coming weeks, Egypt is expected to sign a military deal with France which will see Egypt buy 12 Rafale fighter aircrafts being, according to the French newspaper of La Tribune.
The newspaper quoted anonymous sources as saying that the French Foreign Minister Jean-Yves Le Drian negotiated the deal with President Abdel Fatah al-Sisi while attending the World Youth Forum (WYF) in Sharm El-Sheikh last week.
In February 2015, France agreed to deliver 24 Rafale fighter jets to Egypt at a cost of € 5.2 billion.
The French Rafael manufacturer Dassault Aviation disclosed in March that it would deliver to Egypt eight Rafale fighters this year.
In December 2016, Egypt ranked first among developing nations that import arms, according to a US congressional report.
Over the past few years, Egypt has finalized several arms deals with a number of countries including France and Russia.