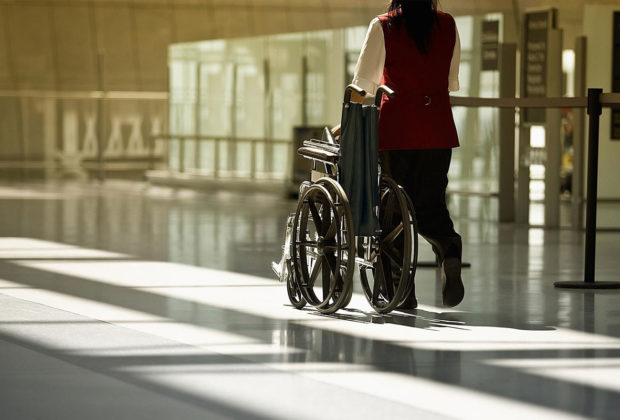 Starting Sunday, senior citizens and disabled passengers around Egypt can request a wheelchair when commuting by the country's metro system, following Minister of Transport Hesham Arafat's order last month to facilitate their availability.
"Wheelchairs are now available at the main stations in Cairo, Alexandria, Sidi Gaber, Damietta and Tanta," Refaat Hatata, Chairman of the Egyptian Railway for Integrated Services, Insurance and Cleanliness said.
Workers from the railway company will be responsible for escorting passengers in wheelchairs through the stations.
"We decided to start with the main stations as part of the first phase, and we will then work on expanding to the secondary one," Hatata said, adding that by 2018 all Egyptian metro and railway stations will feature wheelchairs and golf carts.
Hatata announced the deployment of golf carts at Ramses railway station earlier in May, in attempt to ease the transport of disabled and senior citizens. Three golf carts were purchased within the first stage of the project.
A 2014 study by the Human Resources Development Office found that there are more than 10 million individuals in Egypt with special needs.
Despite constituting a substantial portion of the general population, people with special needs are marginalized in Egypt due to the lack of resources available to facilitate their daily commutes.