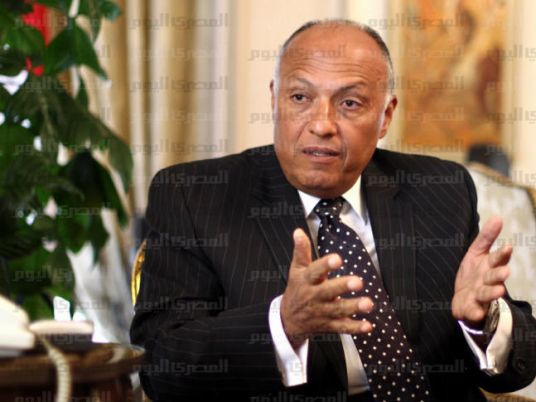 An Egyptian delegation headed by the deputy finance minister will participate in Manama's "Peace for Prosperity" workshop on June 25 and 26, Foreign Ministry Spokesperson Ahmed Hafez announced.
Hafez asserted Egypt's keenness to achieve the aspirations for the Palestinian people, including their right to establish an independent Palestinian state on the June 4, 1967 borders with East Jerusalem as its capital, ending the Palestinian-Israeli conflict on the basis of the two-state solution, in accordance with the resolutions of international legitimacy and the Arab Peace Initiative.
He added that Egypt aims at following up ideas that will be presented during the workshop and evaluating the compatibility of these with the Palestinian National Authority (PNA)'s vision for the legitimate rights of the Palestinian people, through a political framework and in accordance with the Palestinian and Arab determinants and constants and the UN decisions.
Several other Arab countries announced their intention to participate in the Bahrain economic conference, including Saudi Arabia and the United Arab Emirates, while Iraq and Lebanon announced they would not participate.
Washington will unveil on June 25 and 26 at the Bahrain Conference the economic aspect of the so-called "Deal of the Century" formulated by Jared Kushner, the brother-in-law of US President Donald Trump and his adviser, which has been rejected by the Palestinian people.
The Palestinian government expressed regret towards the Arab countries choosing to participate at the Bahrain conference.  The official spokesperson of the government said that it calls on all brotherly and friendly countries to refrain from participating in the conference.
He added that the United States is trying to use the cover of this participation to violate international legitimacy, and the legitimate rights of the Palestinian people, foremost of which is the right of self-determination and their right to an independent state.

The Hamas movement expressed "disapproval of the declaration of some Arab countries of their consent to participate in the Bahrain conference," stressing that this contradicts the unified Palestinian position, which rejects this conference as being a step toward the implementation of the controversial "Deal of the Century".
Edited translation from Al-Masry Al-Youm