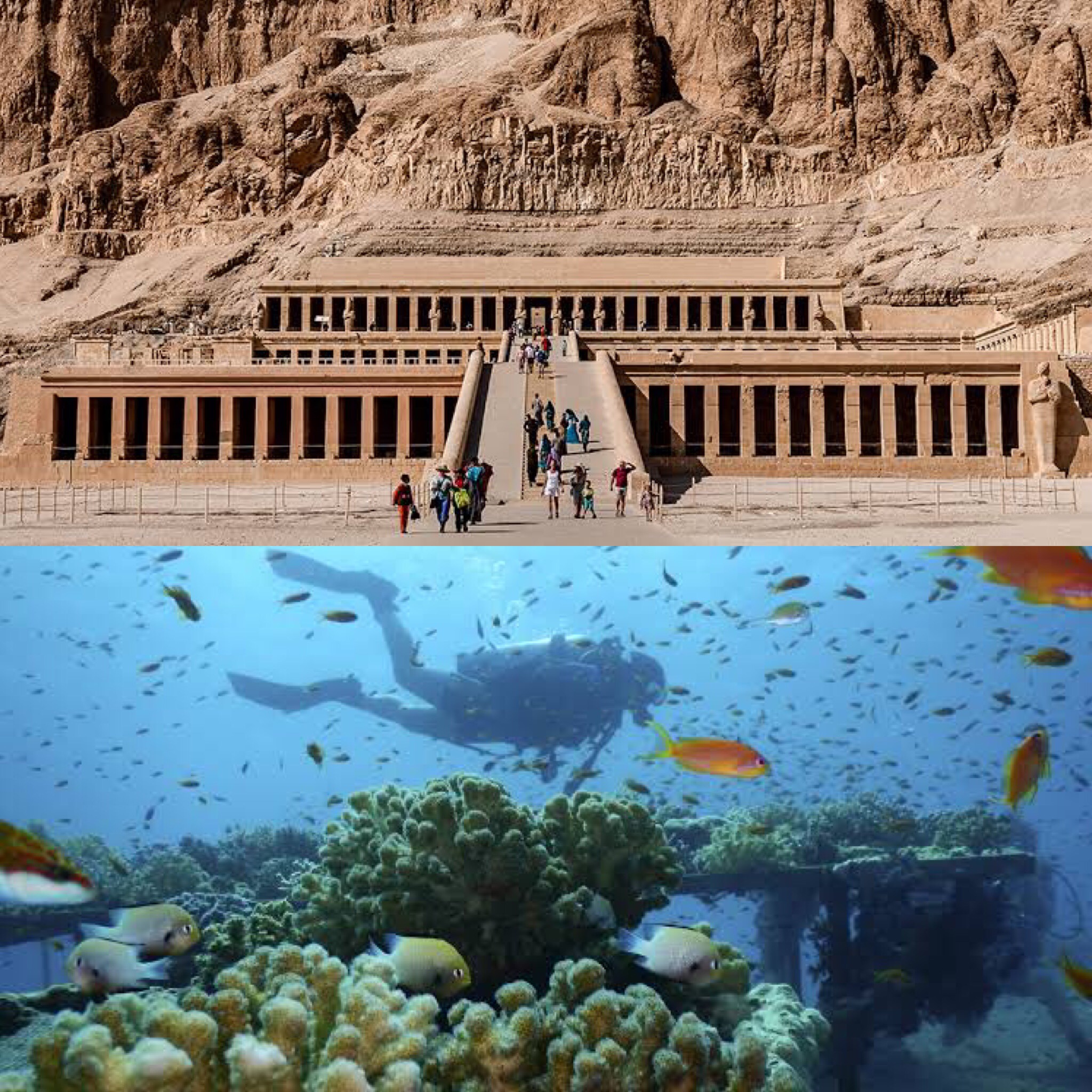 Egypt's Minister of Tourism and Antiquities Khaled al-Anany announced that the ministry is set to roll out a new program called "Come to Egypt", which will link Hurghada and Sharm El-Sheikh with Luxor.
During the sidelines of the opening of Alexandria's Eliyahu Hanavi synagogue on January 11, Anany said that this program will launch new flight routes connecting Luxor with several Red Sea governorates, facilitating tourist visits to Luxor's remarkable archeological sites alongside the Red Sea's resorts.
The ministry is aiming to establish this program before the ITB Berlin Travel convention, expected to start in Germany in March, he added.
Anany referred to the government's recent decision to unify the ministries of Antiquities and Tourism, asserting that this fusion would fruitfully result in solidly unifying Egypt's various kinds of tourism.
Egypt's Supreme Council of Antiquities has recently made several decisions to bolster tourism, including half-priced tickets for foreign tourists visiting archeological sites and museums in Upper Egypt's Qena, Luxor and Aswan.
Another recently approved decision by Anany earlier in January included the establishment of new ticket booths at various sites and museums, such as the Red Sea's Hurghada Museum, in the hopes that it will make buying tickets a smoother process for visitors.
Anany is also currently working on digitizing the process to reserve tickets for archaeological sites and museums across the country, allowing tourists to buy tickets online ahead of time.
The Ministry hopes the step will eliminate long lines at Egypt's popular tourist spots, according to an announcement made by Anany.