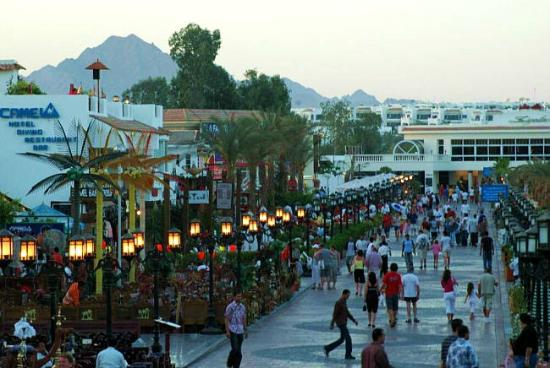 The Red Sea resort city of Sharm al-Sheikh, Egypt host the Africa Forum 2018 under a theme titled "Bold Leadership and Collective Commitment: Enhancing African Environmental Investments", running from 7 to 9 December.
The forum is held under the patronage of President Abdel Fattah al-Sisi, the Ministry of Investment and International Cooperation MIIC, in collaboration with the COMESA Regional Investment Agency.
Several presidents, heads of governments and ministers, businessmen, investors, and high-level figures from Egypt and Africa will also participate.
Minister of Investment and International Cooperation Sahar Nasr said on Saturday that the Africa Forum 2018 is held annually, and comes in light of Egypt chairing the African Caucus in 2019, which would help identify the private sector's priorities for the coming year.
Nasr emphasized that the Egyptian political leadership is keen on achieving effective cooperation between African states, which would improve the lives Africa's people through cooperation in attracting investments. The forum aims to follow success of the previous African Forum in 2017.
She added that Egypt emphasizes its role in Africa through hosting the forum, which is considered one of the largest investment gatherings in the continent to provide available investment opportunities; which contributes to achieving sustainable and inclusive growth, establishing major projects, improve standards of living, and eliminate problems such as poverty.
"The COMESA, which includes 21 states after the accession of Tunisia and Somalia this year, plays a leading role in enhancing economic integration of Africa. Being one of the most influential regional economic societies in Africa, we play a pivotal role in dealing with businessmen and investors," Regional Director of the COMESA Regional Investment Agency Heba Salama said.
"We appreciate Egypt's pivotal role in supporting economic relations between African states as well as MIIC's role in hosting the forum over three years," she added.
Edited translation from Al-Masry Al-Youm