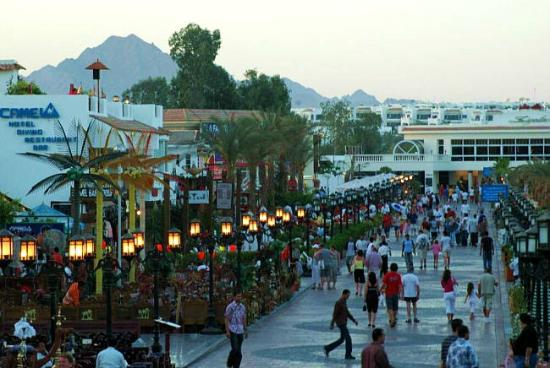 Egypt will host the annual meetings for the African Caucus for the World Bank (WB) and the International Monetary Fund (IMF) on Sunday and Monday.
The meetings will be held under the auspices of the Egyptian Prime Minister Mostafa Madbouli, and organized by the Ministry of Investment and International Cooperation and the Ministry of Finance in cooperation with the Central Bank of Egypt in Sharm El-Sheikh, in the presence of 40 countries from inside and outside the African continent.
Minister of Investment and International Cooperation Sahar Nasr and Finance Minister Mohamed Maeet will head the meetings which will be attended by officials of top international institutions, most prominent of which are: The first Vice President of the World Bank Mahmoud Mohie Eddin, Vice President of the International Finance Corporation (IFC) for the Middle East and Africa, Sergio Pimenta, and the Chief Executive Officer of the Multilateral Investment Guarantee Agency (MIGA), Keiko Honda.
The meeting will be attended by ministers of international and financial cooperation and central bank governors from the following African countires: Algeria, Sudan, Libya, Morocco, Mauritania, Comoros, Angola, Botswana, Burkina Faso, Cameroon, Côte d'Ivoire, Eritrea, Ghana, Guinea, Equatorial Guinea, Lesotho, Madagascar, Malawi, Mali, Mozambique, Namibia, Nigeria, Congo, Senegal, South Africa, South Sudan, Tanzania, Togo, Uganda, Zambia, Zimbabwe, the Sao Tome and Principe Islands, as well as senior officials from the World Bank and IMF.
Nasr stressed that Egypt's hosting of these meetings comes as part of President Abdel Fattah al-Sisi's approach to support the African continent's issues in all international forums and institutions including the World Bank and IMF, pointing out that Egypt will make every effort to promote the interests and priorities of African development during its presidency of the African Caucus, and take it closer than ever to the priorities of the World Bank and the IMF.
For his part, Maeet said that Egypt's hosting of the conference confirms the depth of Egyptian-African relations, which witnessed unprecedented developments in recent years after Egypt joined the largest free trade area in Africa as part of an agreement to merge the three largest economic blocs in the continent.
Edited translation from Al-Masry Al-Youm