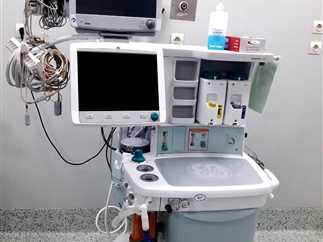 The first health map of Egypt will be completed within six months from now, Khaled Abdel Ghaffar, Minister of Health and Population, announced, which will include all data related to various diseases based on the results of health initiatives.
The health map will include everything across various governorates in need of health support, he said.
Abdel Ghaffar said, in his first meeting with journalists, that 115 university hospitals will work at full force, especially in the governorates, adding that the ministry is keen to cooperate with them to provide medical service to citizens.
He added that the last period witnessed great cooperation and coordination between university hospitals and the hospitals of the Ministry of Health.
The comprehensive health insurance project is amongst the national projects aiming to establish high-quality medical services, he said, adding there is a complete and partial application of the comprehensive health insurance system in over six governorates.
"We aim to qualify and support medical cadres, and there is a presidential instruction to improve all conditions of workers in the health sector, whose number exceeds one million employees," he said.
There are a number of projects aimed at linking intensive care units in university hospitals, the Ministry of Health and the private sector, Abdel Ghaffar mentioned.
Abdel Ghaffar explained that soon the executive regulations of the Egyptian Health Council will be completed, which aims to unify treatment protocols so that there will be governing controls that everyone will be bound by.
The development of the Nasser Institute is a national project that will make a major leap in medical education and scientific research in the field of health, providing distinguished medical services, training and education to doctors, he said.
The institute has a great history and is located in a very special place on an area of ​​34 acres on the Nile, he noted.

According to Abdel Ghaffar, LE10 billion will be allocated to develop the institute, with the number of the institute's beds will be increased from 600 to 1,300, and it will include 100 clinics and 50 operating rooms.
"We are developing and raising the efficiency of a group of hospitals such as Umm al-Masriyin Hospital, which is located in an important place, and also the Agouza Hospital, which is located on an area of ​​14 acres," he said.