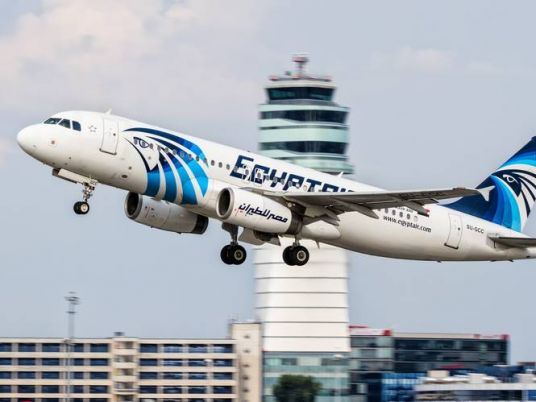 Egyptian Minister of Civil Aviation Mohamed Manar Enaba announced Saturday that his country is preparing to expand air traffic within Africa through national airline EgyptAir in the coming years, following the end of the pandemic.
Enaba said that the Egyptian national airline has 36 flight points across the continent, and partnerships have been conducted with many African countries to facilitate the movement of goods through aviation throughout the continent.
He explained that the first of these partnerships was with Sudan and South Sudan, and the air cargo fleet has been expanded in a vital step to increase trade movement.
The increase in Africa's share of world trade is linked to the reduction in the cost of aviation between African countries, and the digitization of transport traffic, he noted.
Egypt is actively coordinating efforts to set open skies agreements to protect the nascent African national aviation industry to play an active role in improving the intra-African trade movement.
His remarks came during a session at the first edition of Integration for Growth Forum in Africa, which discussed mechanisms to increase Africa's role in global markets, in the presence of Minister of Trade and Industry Neven Gamea and officials from Tanzania and Angola.
The attendees agreed that there are great opportunities for regional cooperation in the field of industry and its promotion in global markets through common platforms, and that operations to support air freight in Africa have proven their efficiency as a means to enhance intra-regional trade and increase the competitiveness of African products.