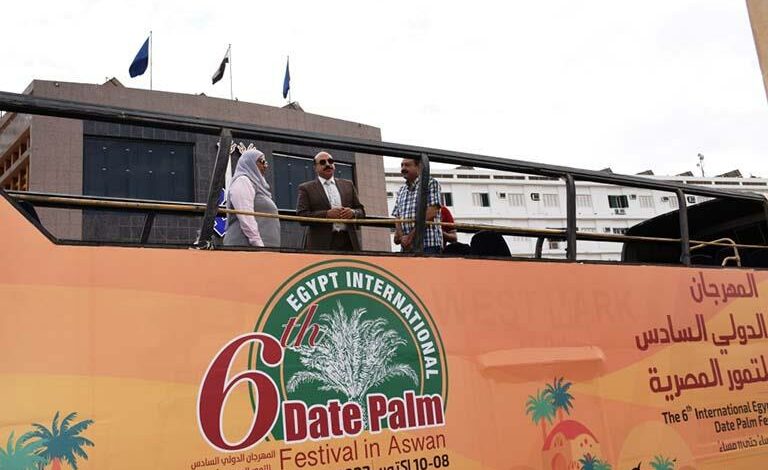 Aswan Governor Ashraf Attia announced that his governorate is working to establish a global logistics zone to become a commercial, industrial destination and a new export gateway to African markets.
The coming period will witness the development of a strategic vision that includes an investment map promoting promising investment opportunities in the governorate, he added.
During his speech at the press conference on Saturday on the sidelines of the Sixth Dates Festival in Aswan, the governor explained that the governorate is seeking to encourage the establishment of small and medium enterprises in the handicrafts sector based on palm leaves.
Aswan is one of the country's top governorates that has a solid industrial, commercial and agricultural base, he explained, and a gateway into Africa.
"We hope that the launch of the Sixth Dates Festival will be a real breakthrough for the expansion of palm cultivation and date production, especially in light of President Abdel Fattah al-Sisi's keenness to make Aswan a base for launching towards Africa," he explained.
Attia said that a new factory for dates is being opened with investments of LE 100 million.
He called on investors to invest in the sectors where Aswan enjoys a competitive advantage, such as the quarry, mining and fisheries sectors, according to a strategy developed by the governorate.
The overall aim is shifting from a governorate that relies on agriculture and traditional industry to one that establishes supply chains from packaging, and production of products based on dates to become an added value to this industry, Attia noted.
He said that a complex for the manufacture of dates products was established in the governorate, with investments of LE 100 million, to maximize the added value of the governorate's production of dates.
Attia explained that the complex contributed to providing more than 6,000 job opportunities in the field of date cultivation and the industrial projects based on it.