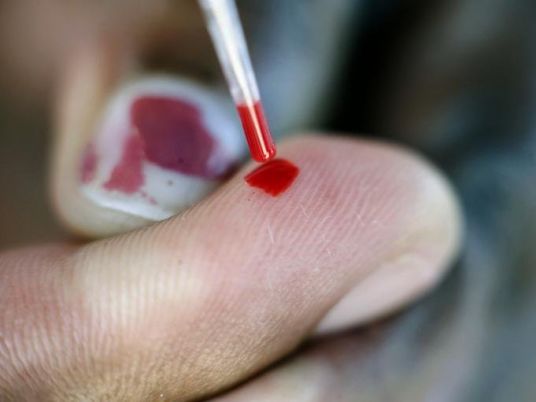 Telecom Egypt (WE) is set to launch the first e-linkage project connecting government blood banks across the country in partnership with Misr El Kheir Foundation, al-Borsa news reported on Tuesday.
The e-linkage project brings together 202 government blood banks and allows decision-makers to identify blood distribution locations and areas impacted by shortages nationwide.
Misr El Kheir Foundation said in a statement on Tuesday that the project will help to provide safe blood for patients around the clock and will also facilitate the possibility of blood redistribution when needed.
WE was the first telecom company in Egypt to adopt the initiative, said Afaf al-Gohary, head of the health sector at Misr El Kheir Foundation. She added that the project should help to prevent the spread of hepatitis C through the development of a blood bank system based on a partnership between Misr El Kheir and the government, represented by the Ministry of Health and Population.
WE and Misr El Kheir Foundation contribute equally to funding for the project, she added.
Al-Gohary also pointed out that Egypt ranks first among African nations and across the Arab world in terms of the number of automated blood banks in the country.
A number of development initiatives, projects and programs are currently underway in partnership with WE. Other new entities affiliated with specialized medical councils and the Supreme Council of Universities, including Nasser Institute blood banks, Minya University Hospital and other university hospitals are planning to join the initiative alongside WE in order to connect the largest number of blood banks possible nationwide, Gohary added.
The initiative provides a database with records of all blood banks nationwide and facilitates information exchange among various blood banks through a new automated system set to replace the current manual system, thus reducing the possibility of error, Gohary stressed.
The project also assists patients with reserving blood bags, especially during emergencies. Under the new electronic system each bag has its own code number, al-Gohary emphasized, which should help to prevent illegal trafficking in contaminated blood bags.
The first phase of the project encompasses 202 blood banks. The second phase will see three blood banks added while the third will see six added.
Egypt has the highest rate of hepatitis C infection in the world. The disease first surfaced in the country in the 1950s due to unsterilized injections. The highly-infectious blood-borne virus kills an estimated 40,000 Egyptians a year and at least one in 10 Egyptians aged 15-59 are infected, according to the World Health Organization. Around 10 million people across Africa are infected with hepatitis C due to unsafe injections administered at medical facilities.