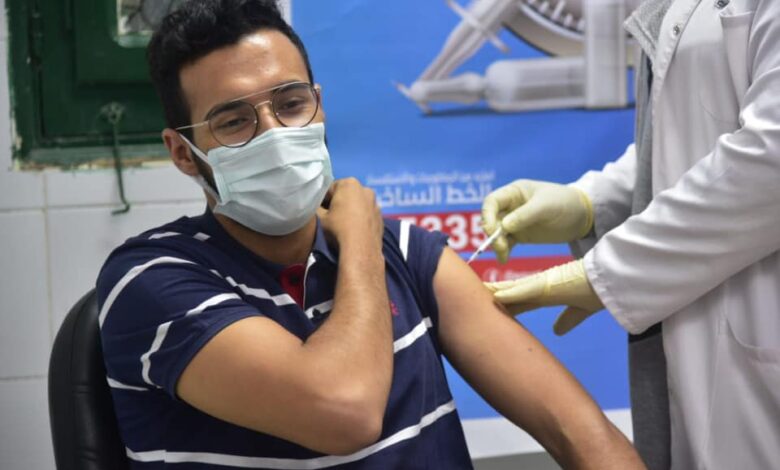 The Health and Population Ministry announced Sunday that starting October, government workers will not be allowed to work without a vaccine against the coronavirus.
Minister of Health Hala Zayed assured that the locally produced Sinovac vaccine will be distributed in all health centers, calling on citizens to "immediately register to receive the vaccine, to protect themselves and others."
"No third booster doses of the vaccine will be given to health sector workers, in accordance with the recommendations of the World Health Organization in this regard, as the priority is currently to vaccinate those who did not receive the vaccine."
"Egypt will produce approximately 12.5 million doses of the Egyptian Sinovac vaccine, and that approximately 5.2 million doses of the Pfizer vaccine will be supplied during the month of September," she added.
These remarks came during a press conference held by Zayed with the Minister of Health of Djibouti, to announce cooperation between the two countries in public health.
Daily figures indicate that cases are beginning to steadily rise, and officials have warned that a fourth wave of the virus is likely to grip the country again.
Zayed announced on Monday that the delta variant was detected in Egypt in mid-July.
As of August 16, World Health Organization data states that 6.4 million doses of the vaccine have been administered in Egypt, which has a population of 104 million.
Egypt aims to vaccinate 40 percent of its citizens by the end of 2021. Ministry workers have visited public markets, public transportation, places of worship, salons, cafes, shops, gathering spaces, and villages to educate the public on the vaccine and encourage them to sign up for the jab.