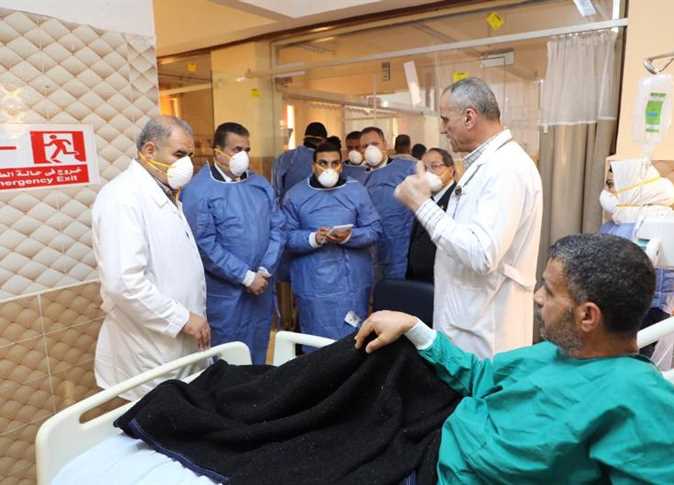 Egypt's Ministry of Health announced on Friday that it will continue injecting more coronavirus patients with plasma taken from recovered cases.
The results of this experimental treatment protocol will be announced straight away, it said, adding that once a positive response can be verified this plasma therapy will be expanded as a treatment method.
The Presidential Adviser for Health Affairs Mohamed Awad Tageldin said last month that Egypt has begun an experimental trial using plasma taken from recovered coronavirus patients to treat severe cases.
Plasma in the blood of recovered cases can contain antibodies, he told Al-Arabiya, adding that once obtained the plasma is then examined for any diseases before the trial therapy proceeds.
Tageldin, also a Professor of Chest Diseases at Ain Shams University, said that this blood plasma trial follows a specific treatment protocol and will only be used for severe cases and patients with compromised immunity, done in the hopes of boosting their immune systems.
This therapy will be used with other drugs for coronavirus patients according to the current treatment protocol, he said, thereby testing its effectiveness in treating severe cases.
Around 85 percent of coronavirus patients in Egypt suffer simple or asymptomatic cases, he noted, while five to eight percent require intensive care units.
Egypt on Friday recorded the highest number of infections since the outbreak of the disease in the country. The Health and Population Ministry confirmed 358 new coronavirus cases on Friday bringing the country's number of confirmed total cases so far to 5,895.
The total number of COVID-19 deaths has now reached 406 nationwide.