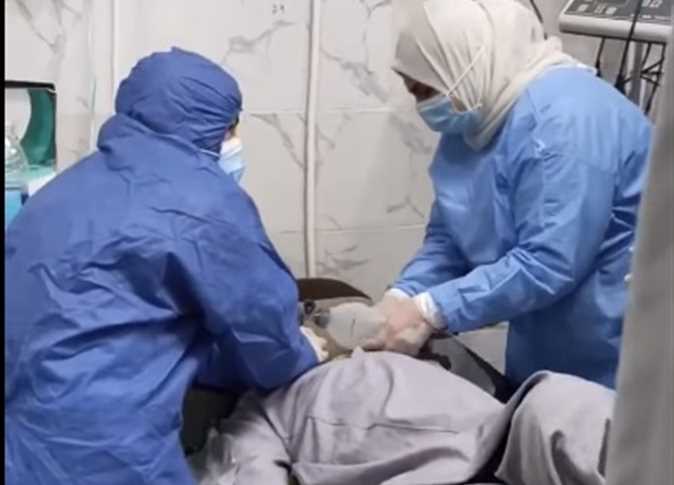 Egypt's Minister of Health and Population Hala Zayed announced Saturday that the state will soon compensate medical teams who had lost family members to the coronavirus or suffered an infection themselves.
During a press conference on the developments of coronavirus in Egypt, Zayed said that no more than 115 doctors have died from the coronavirus from isolation hospitals.
"The 500 doctors who were declared dead by other parties caught the infection from other sources in the community," she explained.
Zayed added that President Abdel Fattah al-Sisi has championed medical teams since the early days of the pandemic, having established a Medical Risks Fund to help them.
Egypt's Health Ministry on Friday confirmed 884 new coronavirus cases. The ministry also announced 45 deaths.
The country has now reported a total of 220,658 confirmed cases, 12,959 deaths, and 166,024 recovered cases.
Case numbers began creeping up in March, and Egyptian officials have speculated that a third wave of the virus will hit during or after the month of Ramadan, which began on April 13.
Despite the ministry reporting a 75.5 percent increase in recovery rates, doctors and officials have warned the public to abide by coronavirus precautionary measures during the holy month, stating that social distancing is just as important as wearing a mask.