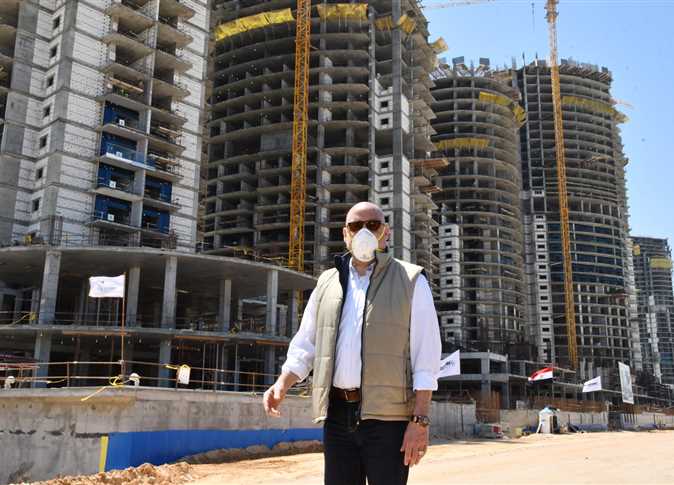 Housing Minister Asem al-Gazzar announced Tuesday that Egypt is building a new city in the northwestern coast, modeled after the New al-Alamein City.
This new city of Ras al-Hikma will be a distinct landmark, he explained, and will include residential towers such as those of the New al-Alamein City to better maximize the potential of the city's location.
Gazzar held a meeting with the Governor of Matrouh, Khaled Shuaib, to follow up the necessary steps to start implementing the various projects in the new city of Ras al-Hikma in Matrouh, in the presence of governorate leaders.
Shuaib explained that new cities such as the Ras al-Hikma project and the various other development projects being implemented by the New Urban Communities Authority in the northwestern coast will provide great investment and development opportunities, alongside more jobs for Matrouh citizens.
Both the Minister of Housing and the Governor of Matrouh agreed to form a joint working group start implementing the various projects in the new Ras al-Hikma city, and define the priority development areas to start work at.
The new Ras al-Hikma city will be a global tourist destination, Gazzar proclaimed, falling in line with the state's vision and goals for the northwestern region.
These goals include creating a sustainable eco-tourism city on the Mediterranean Sea to compete with its counterparts on the global level, he said while achieving a sustainable urban society in harmony with the nature and history of its local – all while providing economic activities appropriate to the characteristics of the community.
Edited translation from Al-Masry Al-Youm