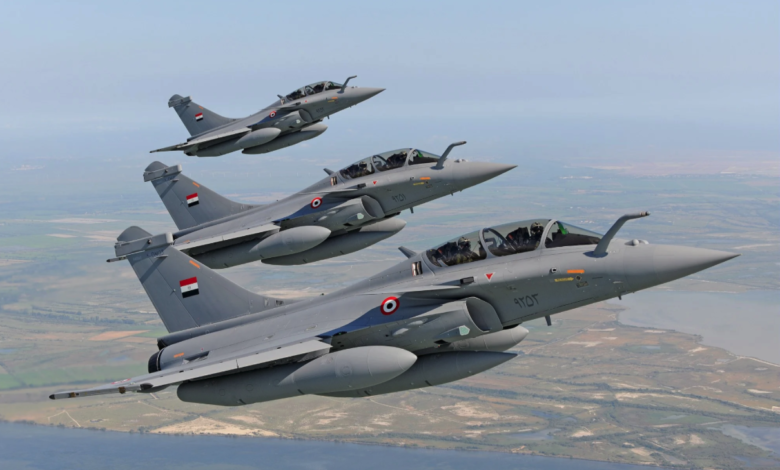 France's Ministry of Defense spokesperson Herve Grandjean announced that Egypt will begin receiving the first of 30 Rafale fighter jets for its Air Force this summer.
The agreements between Cairo and Paris will also supply 24 additional Rafales, with delivery taking place between 2024 and 2026, Grandjean said. 
He added, during an interview on the Extra News channel, that Egypt and France periodically hold joint military exercises to strengthen mutual cooperation.
At the beginning of May, the French aircraft carrier Charles de Gaulle, along with two frigates, Chevalier Paul and Provence, trained in the Red Sea, with Egypt's "Fateh" frigate.
Grandjean also mentioned that at the beginning of March, another joint training was conducted between the Egyptian and French navies.
French, Egyptian, Emirati and Greek naval forces participated in joint military training earlier, he added.
In 2021, France's Rafale planes participated in the joint training "Ramses", wherein the Rafale aircrafts trained alongside Egyptian F-16s.
Edited translation from Al-Masry Al-Youm