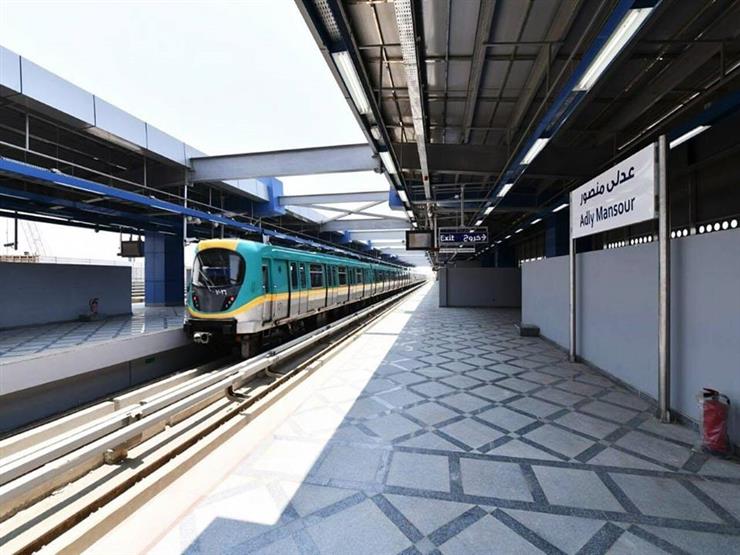 Egyptian Transport Minister Kamel al-Wazir announced on Sunday that the trial operation for the Light Rail Transit (LRT) electric train on the al-Salam/New Administrative Capital / 10th of Ramadan City route is scheduled to start on August 2021.
The actual operation of the project will start October 2021, he added.
The minister also made an inspection tour to follow up the project's implementation.
The tour began by inspecting the large Adli Mansour Central Interchange Station, which will include an integrated service transportation complex and a commercial investment sector over an area of 15 acres.
Services at the Adly Mansour Station are expected to be exchanged between five different means of transportation including the subway, electric train, the railway (Cairo/ Suez) and bus transportation in addition to the Bus rapid transit (BRT) system (Adly Mansour/al-Salam).
Wazir was notified on the electric train project's implementation progress: the total percentage of construction work met 62 percent of the target percentage, 46.5 percent of the bridge work has been finalized, tunnel work is 82 percent completed, 35 percent of the railway bridge work has been finished, and 60 percent of progress on the maintenance workshop for the electric train has been finalized.
The minister stressed the importance of working around the clock according to the project's schedule and that all work be done at the highest quality, as this is a major project vital to the development of the new cities.
This line guarantees speedy transportation between Cairo and the new cities (Obour – Mostakbal – Shorouk – New Heliopolis – Badr – Industrial Zone and the 10th of Ramadan – the New Administrative Capital), he added.
Wazir said that the length of the project is 90km with a total of 16 stations, and the transportation capacity of the electric train is 30,000 passengers with a total of 500,000 passengers per day.
President Abdel Fattah al-Sisi and his Chinese counterpart Xi Jinping signed an agreement in September 2017 to construct a $739 million electric train linking 10th of Ramadan City and New Cairo with the New Administrative Capital.
Edited translation from Al-Masry Al-Youm