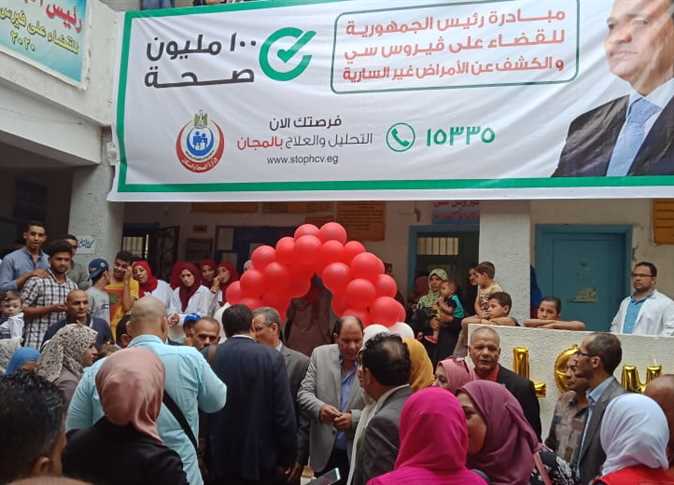 The head of the National Committee for the Control of Viral Hepatitis (NCCVH), Waheed Dos, announced on Friday that the coming period will see accelerate the implementation of President Abdel Fattah al-Sisi's initiative to treat one million African citizens for Hepatitis C.
Speaking to Al-Masry Al-Youm, Dos said that a meeting was held on Friday at the Ministry of Foreign Affairs, which joined representatives of the Ministries of Health and Foreign Affairs and local drug companies to discuss and review the presidential initiative's executive steps.
The target countries of the initiative are 18 African countries, he said, adding that Egypt has been facing some difficulties in implementing the initiative, namely that some local Egyptian medicines are not registered in these countries and that PCR equipment is unavailable to analyze Hepatitis C before and after treatment.
Dos added that these problems will be dealt with through sending several PCR equipment to these African countries, in addition to using local medicines approved by the World Health Organization.
The cost of the course with local medicines reaches LE800, while the price in America and Europe amounts to LE80,000, he pointed out, adding that the beginning will treat Hepatitis C and will extend to the treatment of Hepatitis B.
"The WHO offices in the 18 member countries will serve as technical leaders in these countries to contribute to comprehensive health coverage on the ground," said World Health Organization (WHO) Representative in Egypt John Jabbour.
"It will also provide the necessary support to coordination meetings during the implementation steps to achieve the desired goal within the system of sustainable development and comprehensive health coverage to eliminate hepatitis by 2030," he said.
Edited translation from Al-Masry Al-Youm