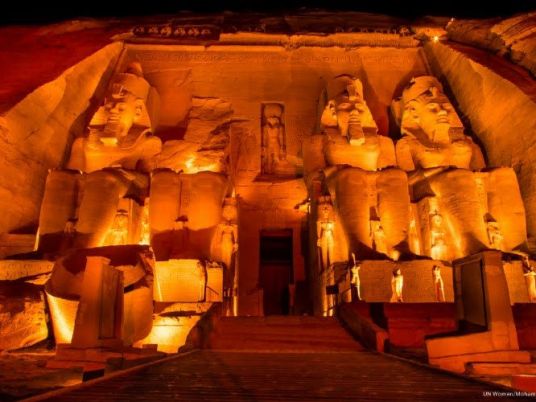 Egypt has announced it will take part in the Earth Hour campaign on Saturday March 25 by turning off lights at archeological sites and touristic areas from 8:30pm to 9:30pm, in order to help spread awareness of the risks of climate change.
The event is marked annually by millions of people throughout 5,000 cities in 135 countries around the world.
Egypt started to part in the campaign in 2009 when it first turned the lights off at pivotal tourist and cultural venues like the Pyramids, the Sphinx, Salah Al-Din Citadel, Cairo Tower; in addition to several hotels and other tourist places, during the Earth Hour.
The campaign is organized by the World Wide Fund for Nature (WWF) and targets: saving energy; raising awareness of global warming; and engaging people in positive action for environmental protection, through turning off lights and non-essential electronics during one specific hour agreed upon within the context of the campaign.
The campaign was first launched in 2007 in Sydney, when restaurants replaced lights with candles to mark the occasion. Lights were switched off in houses and buildings throughout the city, including the Sydney Opera House.
The Ministry of Tourism called on hotels and officials of tourist attractions to participate in the campaign, in line with its calls for 'green evolution' and clean energy uses.
Overall, the event aims to reduce carbon emissions by switching to clean energy use, and to encourage the participation of citizens in environmental protection campaigns.
Edited translation from Al-Masry Al-Youm