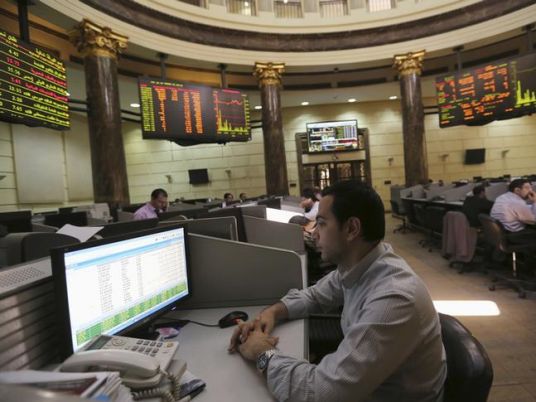 Egypt's stock market rose sharply in early trade on Monday on hopes that an international financing package for the country would be finalised soon after this week's annual meetings of the International Monetary Fund and World Bank Group.
The Egyptian stock index climbed 2.8 percent in a broad rally, with investment bank EFG Hermes rising 4.2 percent.
Egypt has reached a staff-level agreement for a $12 billion loan programme from the IMF and must secure around $6 billion in bilateral financing to obtain final approval for the programme. It has been in talks with China for $2 billion, while Saudi Arabia and other rich Gulf states may also provide money.
Officials attending the Washington meetings could finalise the bilateral financing, and Arqaam Capital said in a report that the IMF's board might then give final approval to its programme as soon as in the following week.
It said that at the same time, Egypt might also take another major step to attract foreign fund inflows and resolve an endemic hard currency shortage: an aggressive devaluation of the Egyptian pound, perhaps to 12 against the U.S. dollar or beyond compared with its current official rate of 8.88.
The central bank could move to a new, hybrid foreign exchange system combining characteristics of managed and free floats, while hiking interest rates by between 1 and 3 percentage points to ensure market stability, Arqaam said.