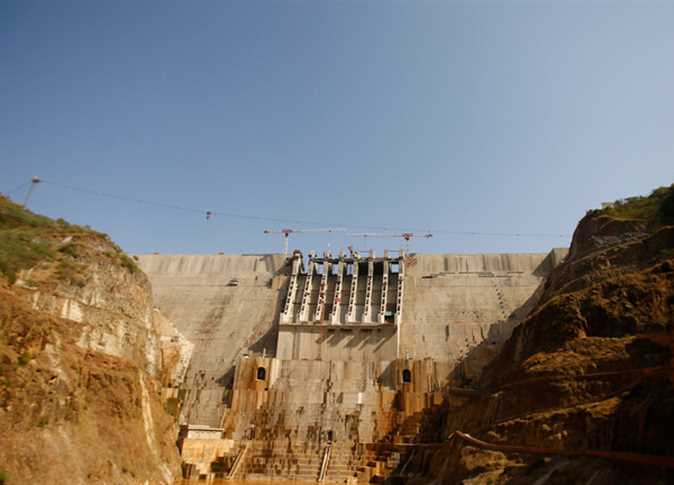 Egypt, Sudan and Ethiopia on Saturday launched a new round of negotiations in Sudan regarding the filling and operating of the Grand Ethiopian Renaissance Dam (GERD), with hopes to finally reach an agreement on the issue.
The Egyptian Minister of Irrigation Mohammed Abdel Atty said during the opening session, "Time is precious and we have to keep on our technical discussion. I hope to achieve progress."
Abdel Atty also praised the meeting with Sudan's Minister of Irrigation and representatives of the US Treasury Department and the World Bank. The ministries of foreign affairs from the three countries met on November 6 in Washington, he clarified, with two other meetings in Addis Ababa and Cairo, to exchange views on the rules of the filling and operation of the dam.
Abdel Atty stressed that Egypt prefers holding a comprehensive agreement on the GERD, referencing the 2015 agreement of principles.
Pointing to Egypt's flexibility during the negotiations, he said that "We hope to reach an agreement on the rules of filling the dam's lake and the following measures."
Earlier in October, Egypt's Water Resources and Irrigation Ministry said that negotiations with Ethiopia had reached a dead end after the two sides failed to arrive to an agreement on filling the GERD.
The Egyptian government blamed the failure of the talks on obstacles from the Ethiopian side.
Egypt has voiced its concerns that the dam could negatively impact its water supply since construction began, while Ethiopia maintains that the GERD is critical to boosting the nation's economy and saving energy.
Egypt depends on the Nile for over 95 percent of its water needs, according to Abdel Atty, and the decline of Nile water levels by only two percent would impact one million people.
Edited translation from Al-Masry Al-Youm