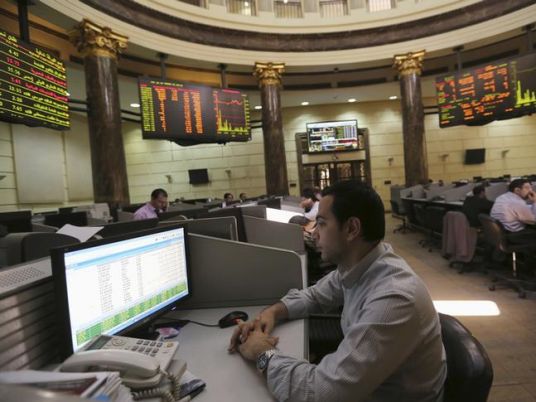 Egypt's stock index jumped 2.5 percent in heavy trade by mid-afternoon on Monday, as the Egyptian pound depreciated against the US dollar, and on news that a state-owned bank signed a loan with a big Chinese bank, portfolio managers said.
Twenty-five of the 30 most liquid Egyptian shares rose with Telecom Egypt and Global Telecom Holding each surging to their 10 percent daily limits.
The Egyptian pound was being bought for 19 pounds per dollar against around 18.8 earlier in the day on the back of higher demand for the greenback amid a shortage in banks, bankers told Reuters.
Overall, many investors consider currency weakness a positive for the stock market in the short term, because it makes prices more attractive for foreign investors, and may drive local funds into stocks as a hedge against inflation.
"The dollar rate is keeping up the appetite" for stocks among foreign funds, said Wafik Dawood, portfolio manager at Compass Capital.
Also, Banque Misr signed a memorandum of understanding with Industrial and Commercial Bank of China for a US$500 million loan aimed at boosting dollar liquidity and financing joint Egyptian-Chinese projects.