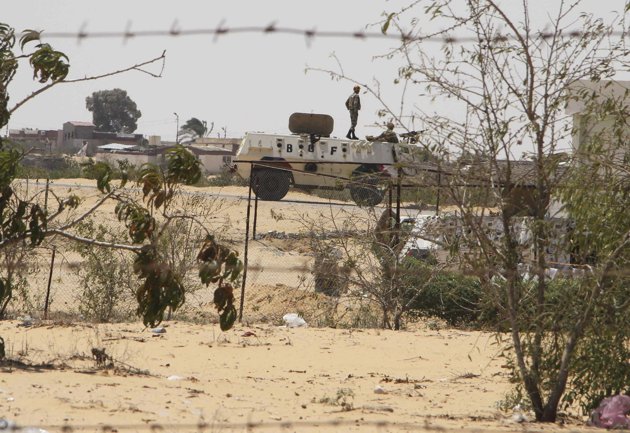 The Cabinet is still considering the creation of three free trade zones in Sinai along the Gaza border, said Sinai Development Authority chairman Major General Mohamed Shawky on Friday, contradicting recent reports that the government had rejected the proposal.
The zones would be established in Rafah, Nuweiba and Arish, and the Cabinet would make a final decision on the matter in the 2012/13 fiscal year, Shawky added.
The Investment Ministry is leading studies to determine the economic feasibility of the project.
Namer Hammad, political advisor to Palestinian President Mahmoud Abbas, had said that Egypt rejected requests from Hamas to create a free trade zone on border, but Hamas claimed that they were still waiting on a decision from the Morsy administration.
"We have not received any response from the Egyptian government so far in this regard," Taher al-Nunu, spokesperson for the former Hamas cabinet, told Al-Masry Al-Youm by telephone from Gaza.
Hamas leader Mahmoud al-Zahar claimed that Egypt developed the proposal to create a free trade zone, not Hamas.
Edited translation from Al-Masry Al-Youm