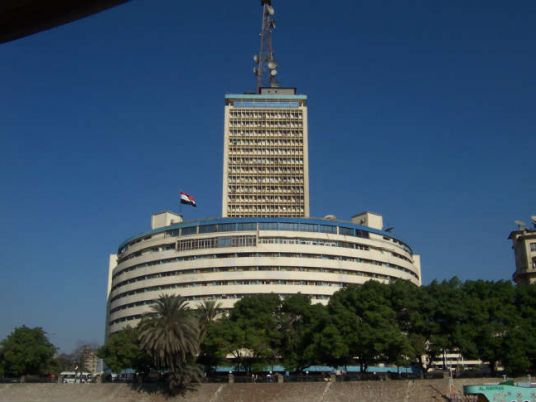 Egyptian state television has suspended anchor Azza AlHenawy for criticizing state officials on the Alexandria and Beheira flood deaths.
AlHenawy has been referred to investigation for deviating from the script and casting her personal opinion during a TV news show.
During a four-minute video, AlHenawy criticized the performance of the government, as well as president Abdel Fattah Al-Sisi, arguing that they hadn't made adequate plans or created real programs to resolve the country's issues. She also discussed issuing new accountability laws to monitor their promises.
"You make promises with no fruitful results and no real accountability," AlHenawy said, speaking to Sisi on the Al-Qahera TV channel, formerly known as Channel 3.
AlHenawy called on Sisi to announce the government's plans to the public.
Speaking to the privately owned newspaper Al-Watan, the president of the regional channels in Maspero, Hani Jafaar, said AlHenawy's speech no longer met "objectivity" standards as TV presenters don't have the right to air their personal opinions.
Social media, on the other hand, showed overhwhelming solidarity with AlHenawy and condemned what they believe are the state's clear attempts to suppress press freedom.
Numerous human rights organizations have demanded the end of military trials for civilians, in light of the increasing number of violations and arrests of numerous journalists, including AlHenawy.
The Journalists Against Torture observatory released a report in October saying that at least 51 journalists were subjected to violations in September, mentioning the Interior Ministry as being behind these violations.
The anchor's suspension occurred at the same time as the arrest of journalist Hossam Bahgat, who was arrested by the military intelligence service on Sunday.
Bahgat was accused of publishing news that could harm national security, after publishing a few stories on Madamasr.com.