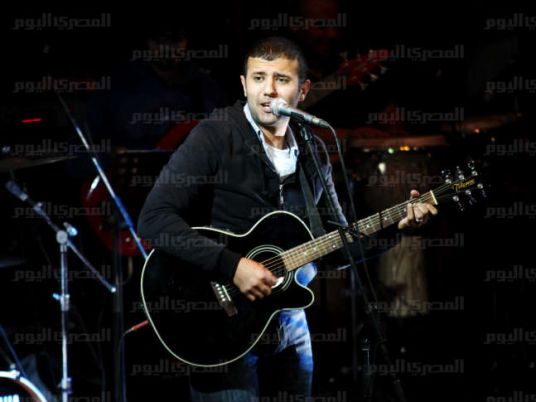 Egypt's state radio has banned the broadcast of songs by Hamza Namira over his declared opposition to the ruling government, Turkish Anadolu Agency reported.
"Urgent…no songs by Hamza Namira shall be broadcast on any station.. Abdel Rahman Rashad", a memo was given to all radio stations and has been in effect since 12 November.
"Whoever opposes the ruling regime is, normally, against the state's official media and the Egyptian public because that regime is fighting terrorism on behalf of all Egyptians", a top ranking official told Anadolu Agency.
He argued that Namira's songs used to mourn the 2011 revolution and considers the removal of former president Mohamed Morsy by current president Abdel Fattah al-Sisi as a military coup.
Rashad admitted he had never heard any of Namira's songs and rather relied in his decision on reports submitted to him by his subordinates.
Critic Tarek Al-Shennawy criticized the decision in statements to the agency, stressing that Hamza's songs were not given big space to state media, even during the 2011 uprising, which made him resort to private outlets and social media.
Namira starred during the 2011 uprising against former president Hosni Mubarak. He voiced political stances opposed to both the formerly-ruling Muslim Brotherhood and the Armed Forces that ousted them in 2013. He, however, dismissed Morsy's ouster as a "military coup". Namira had reportedly taken part in marches condemning the bloody dispersal of pro-Morsy sit-ins in Rabaa al-Adaweya Square last year.
Media freedom advocates have been wary over Sisi's government crackdown on opposing voices and encouragement of supportive outlets. A number of media hosts have been banned from media appearance over the past year since Morsy's ouster, while several newspapers had declared siding with the government and ceasing criticism under the pretext of supporting its fight against terrorism.
Edited translation from Anadolu Agency