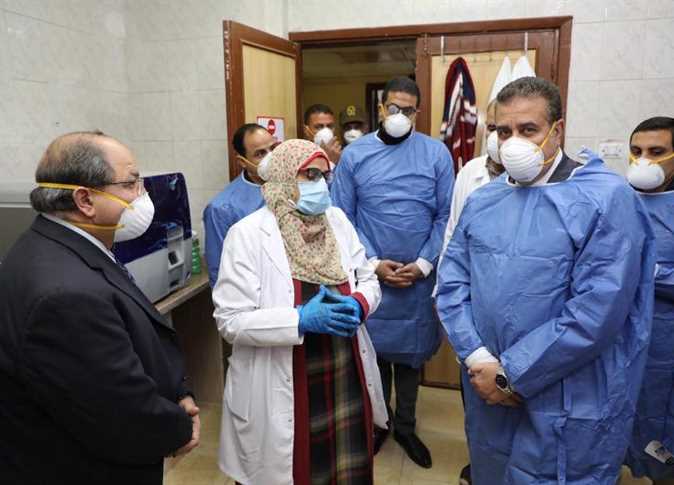 Egypt's Ministry of Health on Sunday launched a national virtual coronavirus awareness webinar to train Egyptian physicians on the virus's treatment protocols.
The ministry urged all physicians working in government hospitals across the nation register here to attend the webinar.
Called "COVID-19 from Precaution to Treatment", the webinar will cover training on the the therapeutic protocol starting from the patient's arrival at hospital, the procedures done until infection is confirmed to the treatment program and what medications must be given during quarantine.
Health Minister Hala Zayed said that the ministry is prepared for all scenarios regarding the pandemic, and that hospitals are fully equipped to handle all stages of the virus.
The ministry is working at full capacity to take on the virus's "peak stage", she stressed, with the aim to bring infections and deaths to the lowest possible level.
She said that Egypt is working according to very strong precautionary measures such as closely surveying contacts, as 70 percent of the nation's cases arose from direct contact with the infected.
Egypt announced on Saturday 40 new coronavirus cases and six additional deaths, bringing the total number of cases confirmed so far in the country to 576.
Thirty-six people have died from the virus in Egypt, including two senior military officers.
There have been over 668,000 confirmed cases of coronavirus worldwide and upwards of 31,040 deaths.