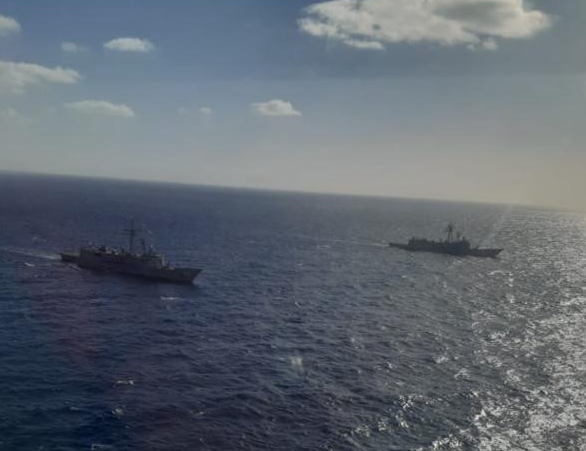 Egypt's naval forces on Friday carried out joint maritime transit training with Spanish forces in the Red Sea, coming as part of the Egyptian army's plan to strengthen military cooperation with friendly countries.
Egyptian military spokesperson Tamer al-Refai said in a Friday Facebook statement that the training was attended by the Egyptian 'Sharm el-Sheikh' navy frigate and the Spanish frigate ESPS Reina Sofia.
This training is the second of its kind in a short period with the participation of the Spanish naval forces, who have deep experience in this field. The importance of these joint exercises comes in consolidating Egyptian/Spanish bilateral relations and om enhancing the horizons of military cooperation between the two countries, contributing to maintaining security and maritime stability in the region.
The exercise also demonstrated the capabilities and efficiency of participating forces to carry out joint collective action as well as coordinate in enacting all planned training tasks.
This joint training session aims to exchange common experiences with Spain and benefit from bilateral capabilities in achieving common interests for both sides, while enhancing military cooperation between the Egyptian and Spanish naval forces.
The session involved many different training activities, including specialized exercises to impose surveillance on suspected ships and maritime security procedures, as well as various sailing formations demonstrating the ability of joint maritime units to carry out their tasks accurately and proficiently, and the implementation of night transportation exercises.