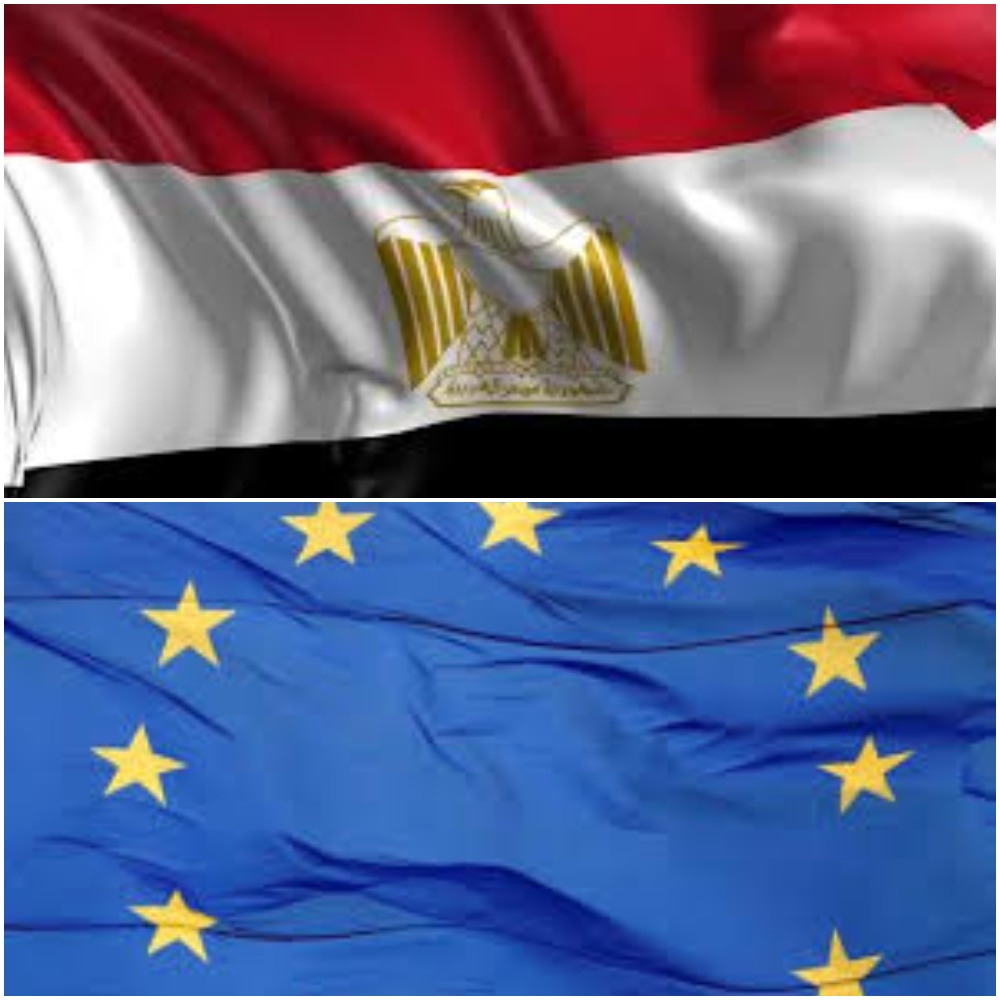 Egypt's United Nations representative Alaa Youssef rejected the European Union's (EU) recent allegations of Egypt's human rights breaches.
In a speech at the EU, Youssef demanded that European countries stop diverting attention away from crimes happening on their lands against migrants and asylum seekers, citing the murders of Egyptian citizens Shadan Mohamed and Marwa al-Sherbini in Germany and Mariam Abdel Salam in Britain as examples.
Shadan Mohamed was left to die of her injuries in 2017 after she was a victim of racial violence by a drivers in German city of Cottbus, who hit her with their car then fled the scene. Sherbini was stabbed in court in 2009 by Alex Wiens, whom she had testified in a criminal case for verbal abuse. Her husband was also stabbed by Wiens when he tried to protect her, and was mistakenly shot by the police.
Finally, Mariam Abdel Salam, an Egyptian student in Nottingham, died of her injuries after being repeatedly struck by a gang of ten British girls.
Speaking in front of the UN Human Rights Council on Tuesday, Youssef lamented the politicizing of the UNHRC and how the EU uses it to put pressure on member countries. He also condemned the EU's continued baseless accusations of human rights violations in Egypt.
Youssef showcased Egypt's progress in the field of human rights, especially in "freedom of assembly", pointing out that there are around 50 thousand civil society organizations as well as 120 foreign non-governmental organizations working in Egypt.
The UN representative added that no one is apprehended in Egypt unless they broke the law, and everyone gets a fair trail in accordance with Egyptian law. Youssef concluded that the death penalty is only applied to the most serious crimes, and that Egypt has never broken subject six of the International Covenant on Civil and Political Rights.
The conflict between Egypt and the EU comes following allegations that against Egypt regarding the Rabaa protest dispersal of 2013.
In September 2018, Egypt sentenced 75 protesters from 2013 to death on charges of acting for the Muslim Brotherhood, a move which generated backlash from the European Commission. The EU said "the circumstances under which the mass trial took place prompt doubts over whether legal procedures were respected, especially in the right of the accused to a fair trial."
However, Egypt responded by saying it rejects the European Commission's "pattern of bias", and absolute judgments that contradict the principles respecting their law and judiciary system, adding that Egyptian institutions intend to fully exercise their power as specified by their constitution.