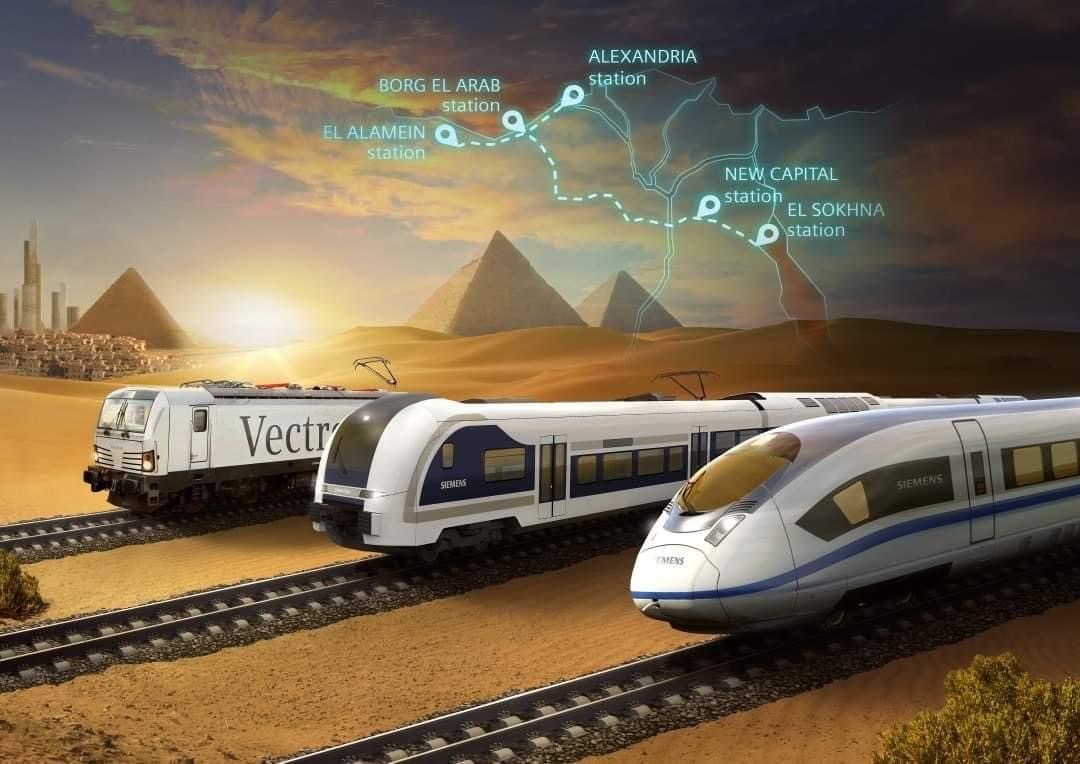 Egypt signed a memorandum of understanding with Germany's Siemens on Thursday for the construction of a US$23 billion high-speed train line linking Egypt's eastern and northern coasts, the cabinet said in a statement.
Work would start immediately on an initial 460-km section running from Ain Sokhna on the Red Sea to New Alamein on the Mediterranean coast, passing through a new capital under construction in the desert east of Cairo, according to a statement on the Facebook page of the presidency spokesman.
Siemens built three 4.8 gigawatt electricity plants in Egypt beginning in 2015 at a total cost of $7 billion. Each of the three gas-powered plants was billed at the time as the biggest in the world.