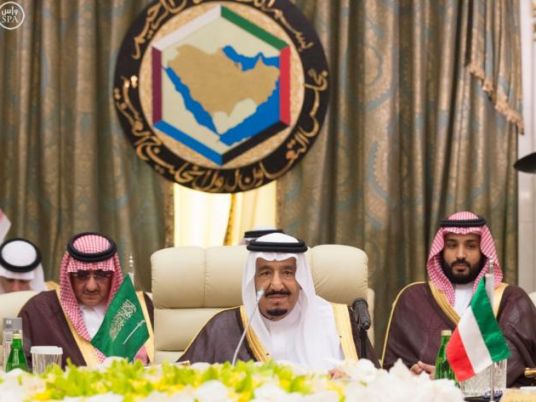 Dr. Sahar Nasr, Minister of International Cooperation, said that Egypt is set to receive a billion dollar investment from Saudi Arabia in the next few days, in the first installment of a loan agreed on during King Salman ibn Abd El Aziz's visit to Egypt in April.
The first US$500m of the loan has been set aside for development projects in Sinai, with the remainder of the total $2.5 billion dollar loan to follow in $500m payments.
A third-party bank official stated that the Central Bank of Egypt has nothing to do with this loan and is not supervising the process.
Nasr announced that a delegation from the Saudi Fund for Development is set to arrive in Egypt on Wednesday to make arrangements for Egypt to receive the funds for Sinai after parliament approved the loan, American news agency, Bloomberg reported.
Nasr added that this loan is a small part of a significant financial agreement signed between the Saudi Arabian king and Egypt during his visit in April, whereby Egypt is planned to receive financial aid amounting to around $25 billion.
The agreement also includes a Saudi investment fund in Egypt that amounts to $16 billion and plans to build a bridge that will connect Egypt to Saudi Arabia across the Red Sea.
This loan is aimed at aiding Egypt with a dollar shortage that has resulted in the decline of the economy. Saudi's strategy with this loan is to help Egypt through investing in the country rather than just paying money in aid.
Egypt is still recovering from the political and economic repercussions of the January 25 revolution of 2011 — so much so that Egypt's foreign reserves are now half of what they were before the revolution despite aid from Saudi Arabia, Kuwait and the UAE equating to billions of dollars.
Edited translation from Al-Masry Al-Youm