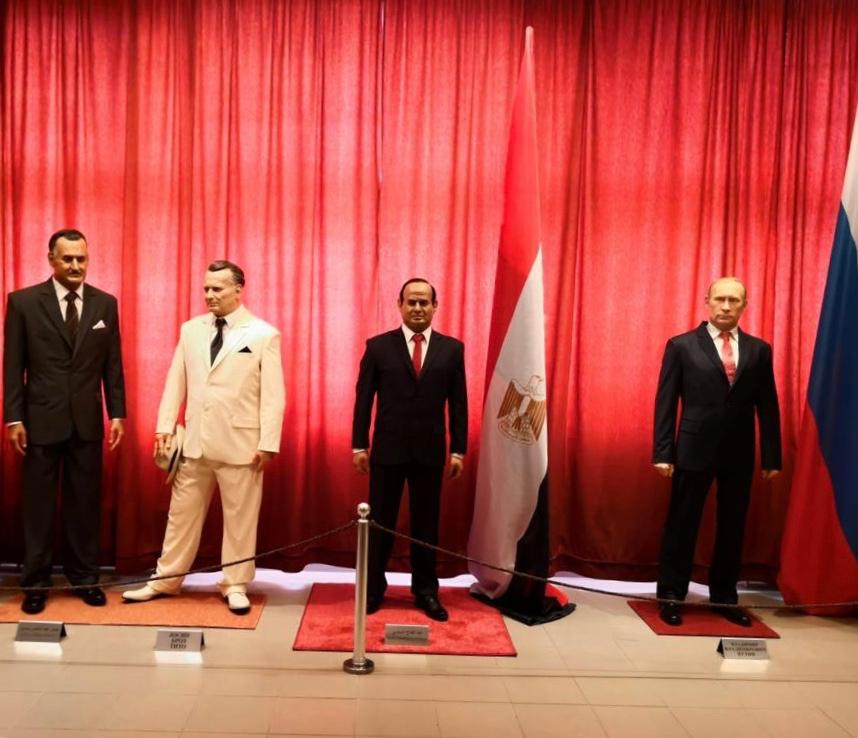 Serbia's Foreign Minister Dacic and Egypt's Ambassador to Serbia Amr al-Gouly celebrated the display of two wax statues of Presidents Abdel Fattah al-Sisi and Gamal Abdel Nasser at the Museum of Wax Figures in Serbia's Jagodina City, as part of the twinning agreement with Marsa Allam city of Red Sea governorate in 2018.
Gouly praised the museum's initiative commemorating the history of the Egyptian-Serbian friendship.
He added that the economic and media delegation from Jagodina city has visited several tourist sites in the Red Sea governorates and met with the head of the Egyptian-Serbian Joint Business Council Ahmed al-Sukkari.
Dacic praised Egypt's role in Africa and the close connection between his country and the African countries since the late president Joseph Tito.
He added that he also looked forward to meeting Egyptian Foreign Minister Sameh Shokry to resume the joint economic committee work, and hoped that the two countries could sign several agreements and memorandum of understandings within the economic and cultural fields.
Red Sea Governor Ahmad Abdullah visited Serbia in October, heading a tourism delegation including the head of the Red Sea Ports Authority General Hisham Abou Senna and representatives of 25 tourist companies.
The visit aimed to promote tourism in Egypt during the meeting with senior Serbian officials including the First Deputy Prime Minister, Minister of Foreign Affairs, Minister of Trade, Tourism and Communications and Chairman of the Egyptian-Serbian Parliamentary Friendship Association.
Edited translation from Al-Masry Al-Youm