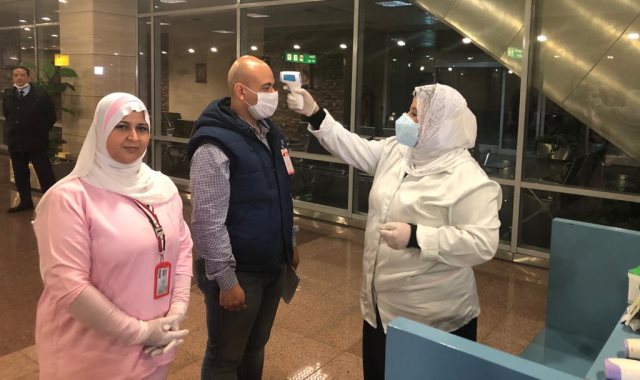 Egypt's Health Ministry on Monday confirmed 197 new coronavirus cases, bringing the country's total number of confirmed cases up to 108,122, ministry spokesperson Khaled Megahed announced.
The total number of COVID-19-related deaths has now reached 6,305 nationwide, after the ministry announced 13 deaths on Monday.
113 patients were discharged from quarantine at isolation hospitals on Monday, raising Egypt's total number of fully-recovered cases to 99,765.
Egyptian government imposed in March strict precautionary measures to limit the outbreak of coronavirus, which included setting curfews, banning large gatherings, and closing restaurants, theaters, and cinemas. 
The measures also include a mask mandate that applies to mass transportation and any public indoor space.
During Monday's Egyptian Cabinet meeting about the virus situation, Prime Minister Mostafa Madbouly warned the public that unmasked riders, employees and shoppers will be fined LE4,000.
Madbouly added that the government may take additional preemptive measures in the case of public noncompliance, which will likely affect the economic conditions of several classes.
Several countries have imposed full lockdown measures following a second outbreak of the virus that began in October.