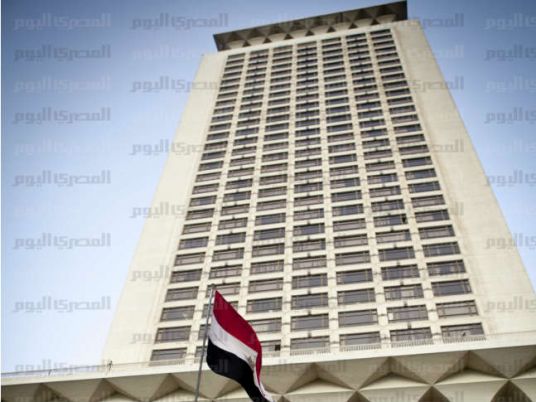 The Egyptian Foreign Affairs Ministry released a statement on Saturday in which it commented on new US strategy on Iran, announced by US President Donald Trump on October 13th, according to the ministry's Egyptian spokesperson.
The US announcement included gave Egypt cause for concern, due to Iranian policies that may jeopardize regional stability, overall Arab national security and the security of the Gulf region, which is an integral part of Egyptian national security.
According to the statement, the spokesperson stressed that Egypt has always called for strengthening confidence in the Middle East, through the adoption of policies and positions by regional powers that do not pose a threat to regional stability and security, as well as ending all interventions in the internal affairs of other Arab countries.
"The Foreign Ministry Spokesman reiterated Egypt's steadfast position underscoring the necessity of ridding the Middle East of nuclear weapons and all other weapons of mass destruction, and respecting the principles of good neighborly policy and non-intervention in the internal affairs of the other Arab countries, so as to enhance regional stability, and achieve sustainable settlements for the region's crises," the statement read.
Recently, US President Donald Trump threatened to suspend the Iran nuclear deal, signed in 2015 between Iran, France, Germany, the UK, Russia and the US, under former President Barack Obama's administration.
The deal puts limitations on Iran's nuclear energy program in exchange for lifting economic sanctions.
Trump accused Iran of "not living up to the spirit" of the agreement and said that his goal is to ensure Tehran never obtains a nuclear weapon.
"We will not continue down a path whose predictable conclusion is more violence, more terror and the very real threat of Iran's nuclear breakout," Trump said
The presidents remarks drew praise from Israel, but were criticized by European allies including Britain, France, Germany, Russia, China and the European Union, some of which have benefited economically from renewed trade with Iran, according to Reuters.
Iranian President Hassan Rouhani said Friday on live television that Tehran was committed to the deal and accused Trump of making baseless accusations.