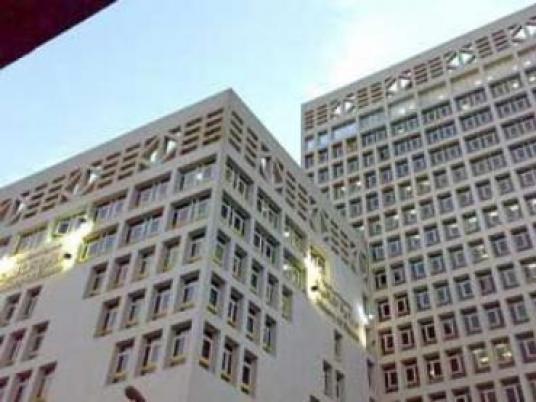 Egypt's Finance Ministry said it had cancelled an auction of LE3.5 billion (US$573.8 million) of treasury bills planned for Wednesday, a move traders said was a message to the market that the ministry was intent on holding rates down.
Interest rates on Egyptian government debt have fallen from historic highs in recent weeks as optimism grows that Cairo will secure help for a struggling economy from the International Monetary Fund and other foreign donors.
But on Sunday, average yields on 91-day and 266-day treasury bills sold at an auction edged higher, and the central bank sold fewer 266-day bills than it had offered.
T-bill buyers likely misinterpreted signals from the Finance Ministry and believed that rates were bottoming out, traders said, which in turn led the ministry to scrap Wednesday's auction.
"The Finance Ministry probably received bids at much higher yields than it is willing to accept, so I believe it is sending a firm signal to the market that it is not willing to accept higher yields at the moment," said Youssef Kamel, a securities analyst at Rasmala.
"This comes after it has accepted smaller amounts in the last bond and bill auctions to prevent yields from rising further," Kamel said.
At an auction last week, the ministry accepted bids for 357-day bills at a yield as high as 13.77 percent by selling LE6 billion of the bills rather than the 4 billion it had offered.
This inadvertently signaled to the market that it was prepared to accept a pause in falling yields, a second trader said.
Auctions for 91-day bills are normally held on Sunday, but this auction had been moved forward to Wednesday because of a banking holiday on 7 October.
Before the cancellation, the bank had planned to auction LE1 billion of 91-day bills and LE2.5 billion of 273-day bills.