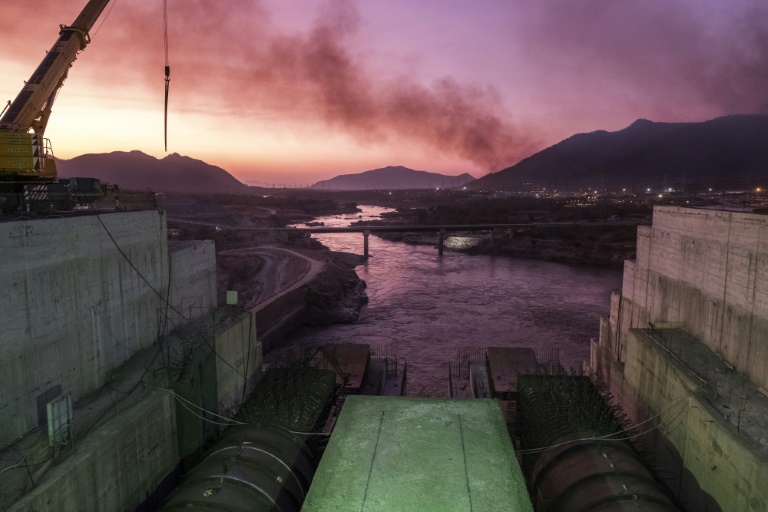 Egypt will consider all political options, such as going to the UN Security Council, to prevent Ethiopia from taking any unilateral actions regarding the first filling of the Grand Ethiopian Renaissance Dam (GERD) that would deprive Egypt of its water rights, Egypt's Foreign Minister Sameh Shoukry said Monday.
His remarks followed a Monday video conference meeting of Egypt, Sudan and Ethiopia's water ministers which discussed the first filling of the GERD reservoir, Sudan's second consensual draft document and the current path of negotiations.
In press statements on the sidelines of a Canada-Egypt Business Council seminar at the Foreign Affairs Ministry's headquarters, Shoukry stressed that Egypt will not surrender any of its water rights.
Egypt has remained committed to its approach in the past few years, he said, and sincerely wishes to reach a fair and just agreement for all three countries involved.
But the recent situation is not conductive to any positive results as long as Ethiopia continues its uncooperative behavior, he added.
This has forced Egypt's hand to take other options such as resorting to the UN Security Council in order to redress the impact of this crisis on international peace and security, he said.
Sudanese Minister of Irrigation and Water Resources Yasser Abbas stated that Monday's talks saw all three countries conclude that legal teams will be entrusted to continue deliberations in the presence of observers on Tuesday, with their findings to be submitted to the ministerial meeting held the same day.
During a Monday press conference Abbas explained that these negotiations all seek "a fair and satisfactory agreement for all parties."
"Sudan recognizes the right of countries to development in accordance with the rules of international law for water projects, the most important of which is fair and reasonable use without harming others," he said.
Abbas emphasized that the negotiations have made "significant progress in the technical topics related to the dam's safety, first filling, long-term operation, data exchange, environmental studies, and the Technical Committee for Cooperation."
"The technical side is the most agreed upon aspect with a ratio of more than 95 percent, including filling the dam during normal years, and during one drought year, or if there are four years of drought, and other things. Most of these issues were agreed upon, except for a few minor details," he said.
Differences emerged between the three delegations in regards to legal aspects, he noted.
He explained that these differences were mainly regarding the binding of the agreement, how to amend it, how to handle disputes in implementing the agreement, and linking the agreement to unrelated issues such as water sharing given that the current state of  GERD negotiations concern the dam's first filling and operation only.