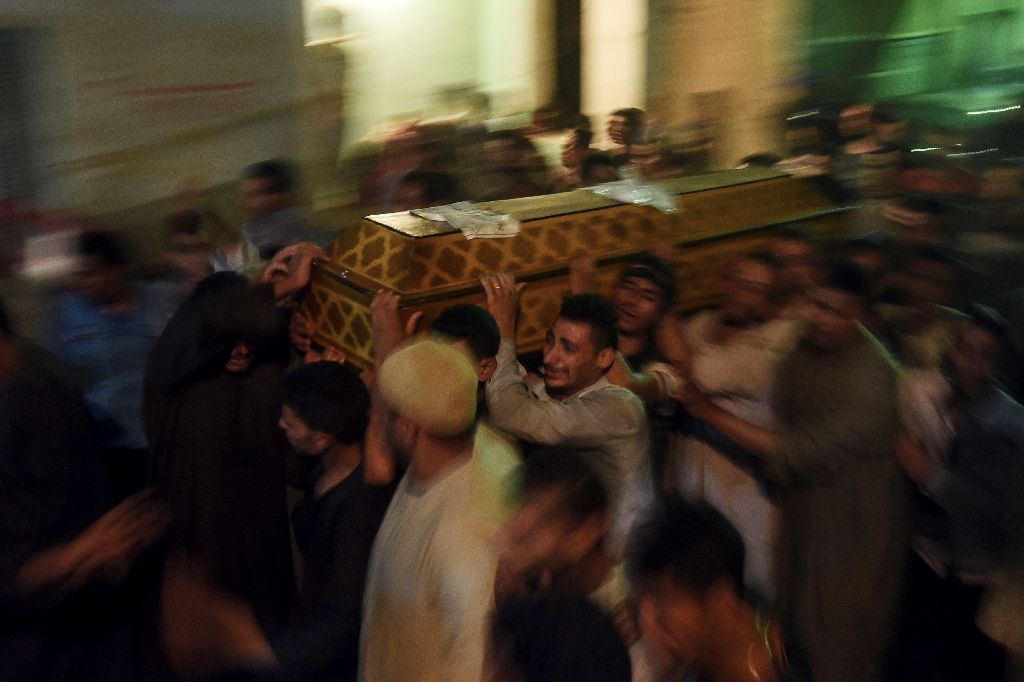 Egypt said Saturday attackers who massacred Christians near a monastery had trained in militant camps in Libya which it targeted with air strikes, after the Islamic State group claimed responsibility.
The air force loyal to Egypt-backed Libyan strongman Khalifa Haftar said it had joined the Egyptian air strikes on Friday following the attack on Copts that killed 29 people.
But the only confirmed strikes appear to have hit a pro-Al-Qaeda group in the Libyan city of Derna that has fought against IS.
IS said on Saturday that its fighters had ambushed the Christians as they were traveling to the Saint Samuel monastery in Egypt's southern province of Minya.
The shooting was the latest in a series of attacks by IS that have killed more than 100 Copts since December.
Egypt's Foreign Minister Sameh Shoukry told his US counterpart Rex Tillerson that the jihadists who attacked the Christian convoy had trained in Libyan militant camps.
"There was enough information and evidence of the terrorist elements involved in the (attack) having trained in these camps", a foreign ministry statement quoted him as saying.
A spokesperson for the pro-Al-Qaeda Majlis Mujahedeen Derna, which controls the city in eastern Libya, said the Egyptian air force carried out eight raids on the city without causing casualties.
A Libyan air force statement said: "The operation was a success and the losses of the Al-Qaeda terrorists were heavy in casualties and equipment."
Majlis Mujahedeen Derna ousted IS from Derna in 2015 and also fights Haftar's forces. The group has no known connections to IS in Egypt.
Egypt has repeatedly expressed concern over militants crossing from Libya to Egypt to conduct attacks.
In a speech on Friday, Sisi said setbacks to IS in Syria were driving its fighters to try to relocate to Libya and Egypt's Sinai.
In past attacks, Egypt had usually identified local jihadists as the perpetrators.
Friday's attack followed two suicide bombings of churches in April that killed 45 Copts. In December, a suicide bomber struck a church in Cairo, killing 29 Copts.
IS claimed all the bombings and threatened more attacks on the Copts, who make up about 10 percent of Egypt's population of 90 million.
It has also killed several Christians in North Sinai, forcing dozens of families to flee.
The latest attack drew global condemnation. "Terrorists are engaged in a war against civilization, and it is up to all who value life to confront and defeat this evil," US President Donald Trump said in a statement.
Pope Francis, who visited Egypt in April, sent a message to Sisi saying he was "deeply saddened to learn of the barbaric attack."
AFP