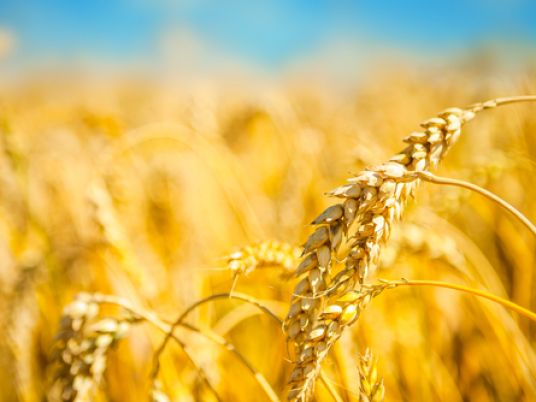 Egypt has purchased 120,000 tons of its own wheat since it started its local procurement season last week, the supplies minister said on Wednesday.
It is the world's largest importer of wheat. It is targeting 3.7 million tons of local purchases this year, Khaled Hanafi said in a statement.
The figure is 100,000 tons more than what it bought last year.
The purchases include wheat from farms in Egypt's southern desert in Toshka and East Oweinat where large UAE agricultural firms have been growing the grain.
UAE companies Al Dahra and Jenaan plan to grow and sell several hundred thousand tons of wheat to the Cairo government — equivalent to about 10 percent of the domestic crop bought annually from farmers.
The wheat was purchased at the fixed price of LE420 (US$55) per ardeb, equivalent to about 150 kg.