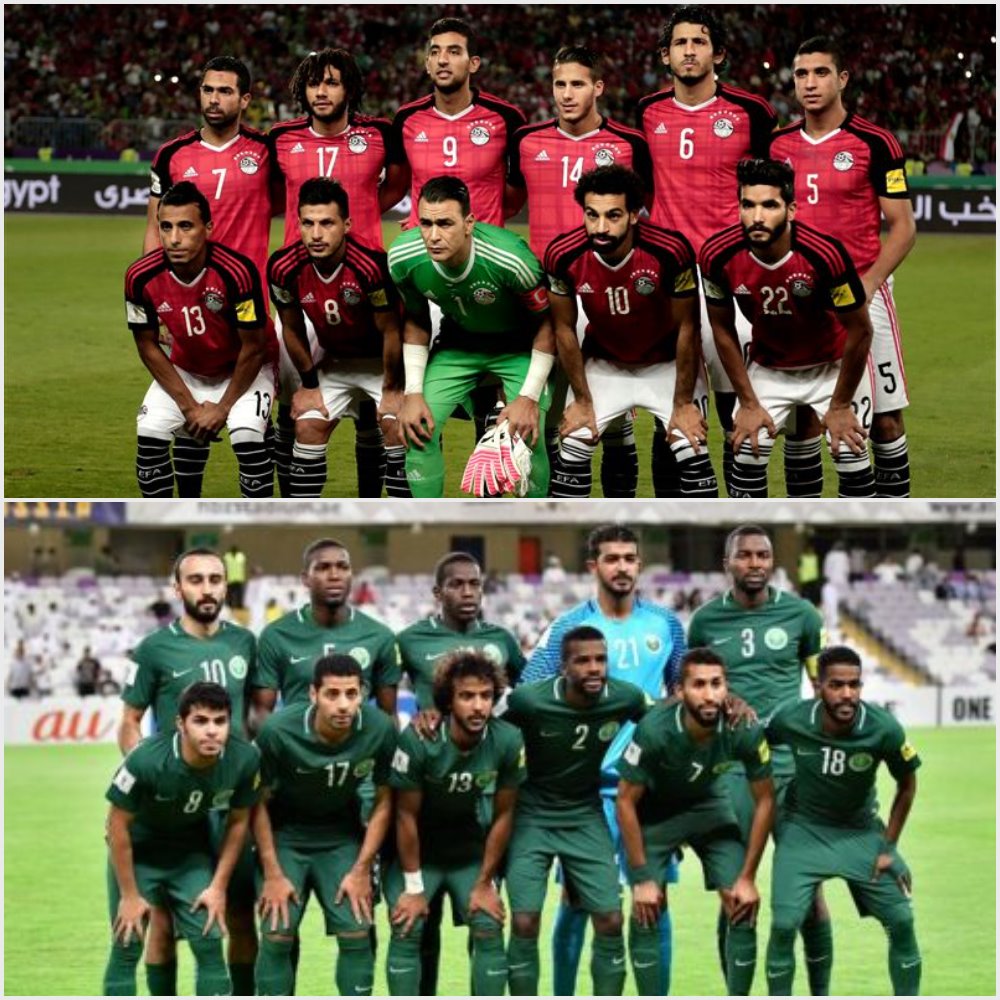 Egypt's National Football Team will face Saudi Arabia tonight in both teams final match in Group A of the World Cup in Russia. The teams will be playing for pride, both have been eliminated at the hands of Russia and Uruguay, the two victors from Group A who have progressed to the next round of the competition.
Saudi Arabia made a disastrous World Cup debut against Russia, losing 5-0 to the World Cup hosts. However, the Arabs bounced back, displaying an applaudable performance against Uruguay but losing 1-0 due to a late goal from Uruguayan star Luis Suarez. 
Egypt had a similar course, battling out Uruguay first but losing after a last minute goal. Despite the loss, the Egyptians played the match of their life, and Egyptian goalkeeper Mohamed al-Shenawy became the first Egyptian to ever win the "Man of the Match" title in the World Cup. Egypt displayed a less impressive performance later against Russia, losing 3-1, due to a late goal from Mohamed Salah from a penalty.
Egypt qualified for the World Cup for the first time since 1990 after beating Congo in the World Cup qualifiers, due to a late penalty goal from Mohamed Salah.
Unfortunately, since their qualification the team received a lot of media attention which they blame for negatively impact their performance.  Other issues plagued the Egyptian team on their way on the World Cup; a plane full of Egyptian celebrities sent to entertain the players distracted them from training, and a dispute between Salah and the Egyptian National Football Association over Salah's image on the National Team airplane being used without his permission, which he feared would threaten his contract with Vodafone.
Saudi Arabia's last World Cup debut was in 2006. The kingdom took part in four World Cups prior to 2018, in 1994, 1998, 2002 and 2006. The only year where Saudi Arabia got past the Groups stage after beating Morocco and Belgium was in 1994.  The team then lost in round 16 to the United States. Other than these two matches, Saudi Arabia has never won another match in its World Cup history. Its best results were a draw with South Africa in 1998 and a draw with Tunisia in 2006.