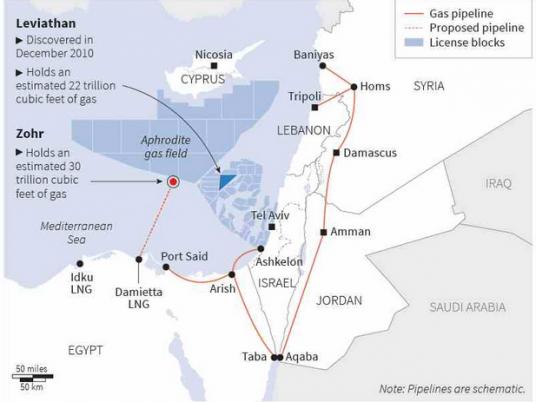 Egypt has agreed with Italy's Eni to begin production of one billion cubic feet per day of gas at the Zohr gas field, the biggest in the Mediterranean, by the end of 2017, oil minister Tarek El Molla said on Tuesday.
Zohr, discovered by Eni last year, has an estimated 30 trillion cubic feet of gas. It is expected to plug Egypt's acute energy shortages and save it billions of dollars in precious hard currency that would otherwise be spent on imports.
The company has so far completed three of the field's wells, El Molla said. Eni has said it will invest about US$4 billion in the first phase of the project which includes drilling four wells.
The field is expected to produce 2.5 to three billion cubic feet of gas per day when it reaches peak production in 2019.
Once an energy exporter, Egypt has turned into a net importer because of declining oil and gas production and increasing consumption. It is trying to speed up production at recent discoveries to fill its energy gap as soon as possible.
El Molla said on Tuesday the country is developing its refining capacity with a view to ending the import of gasoline and possibly gasoil by 2019.