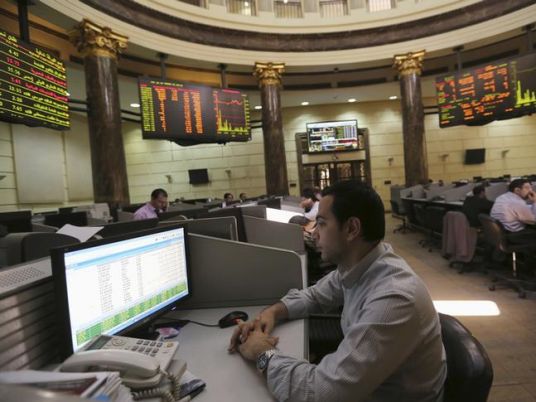 Egypt's stock market jumped in early trade on Thursday after news that the central bank had last month received a $2 billion deposit from Saudi Arabia that could bring it closer to clinching a $12 billion International Monetary Fund loan.
Egypt's index of the 30 most valuable companies gained 2.8 percent in the first hour with Global Telecom soaring 9.4 percent and investment bank EFG Hermes jumping 4.4 percent.
The $2 billion deposit will boost the central bank's foreign currency reserves, Egyptian state news agency MENA said late on Wednesday.
But the prime minister told Reuters on Thursday that the deposit had already been received in September and included in that month's foreign reserves total, which stood at $19.6 billion.
The news calmed investor fears that Saudi Arabia may be abandoning its financial support of Egypt, sparked earlier this week when a government official said Saudi Aramco had told the Egyptian state oil company it was halting the supply of refined oil products to the country. This caused the Egyptian pound to tumble more than 10 percent against the U.S. dollar in the black market to record lows in the past week.
The IMF has said Egypt needs to obtain bilateral aid from other donors to finalise a $12 billion lending programme.