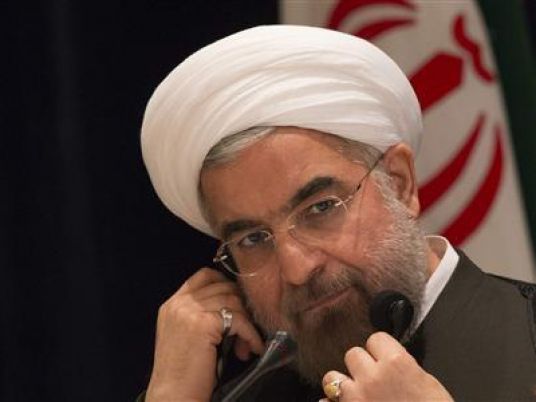 Egypt's broadband internet speed is reported to be among the slowest in the world, ranking 146 out of 150 countries in total, according to Speedtest market report issued on Thursday that measures internet performance around the world.
"[From July to December 2016,] Egypt ranks 146th out of 150 countries for fixed broadband download speeds and 95th for mobile. In the region of North Africa, Egypt's fixed broadband was faster than only Libya and the country's mobile internet was only faster than Algeria and Sudan," the report said.
There are more than 29.84 million internet users in Egypt, marking an internet penetration rate of 37.8 percent. The report explains that this number breaks down into 28.65 million mobile internet subscriptions and 4.6 million for ADSL.
The Greater Cairo area holds almost half of these ADSL subscriptions.
The report added that Egypt's fixed broadband download speed throughout the final quarter of 2016 was 4.02 Mbps, significantly slower than the country's average mobile download speed of 7.75 Mbps. It explained that even though these speeds are considered slow, they represent increases of 34 percent and 59 percent, respectively, over the same period last year.
Egypt's average download speed ranks almost last in North Africa after Morocco, Tunisia, Algeria and Sudan; for mobile internet speed Egypt follows Tunisia and Morocco and leads Algeria, Sudan and Libya.
Data showed that Cairo has the fastest fixed broadband connections among Egypt's largest cities with a 6.54 Mbps average download speed. Following Cairo in speeds are Giza, Port Said, Suez and Alexandria. The city with the lowest speed was al-Mahalla el-Kubra at only 2.74 Mbps for all devices.
TE Data was the fastest internet service provider for download speeds, while Vodafone was the fastest for upload speeds. For mobile internet, Etisalat ranked first before Orange and Vodafone for fastest download speeds with an average download speed of 8.74 Mbps on modern devices.
"That's an 83% increase over the same period the year prior and this is big news because Etisalat was previously far behind Orange and Vodafone for both upload and download speeds," the report said.

The fastest provider for uploads is a virtual tie between Etisalat at 3.65 Mbps and Vodafone at 3.63 Mbps, with Orange very close behind.
The report cited statistics revealing that Vodafone Egypt has the largest subscriber base at 41.6%. Orange follows with shares of 35.1%. Etisalat, the newest telecom, has a subscriber share of 23.3%. Its parent company Etisalat UAE holds a 66% stake, with 20% owned by the Egypt National Post Authority and 14% by private investors. TE Data has a 44.95% holding in Vodafone Egypt.
The government has been trying to redirect investment into quality of service, including: broadband access, fiber optics, technology parks and technical skills training. The largest issues facing telecoms are investment in infrastructure, pricing, speeds and coverage.
"Given Egypt's slow internet speed on both fixed broadband and mobile, it's a good thing that the market is newly focusing on improving infrastructure… The launch of 4G and virtual fixed line services is expected to mitigate some of these issues," the report said.
Speedtest Intelligence is a comprehensive business intelligence platform, providing the ability to analyze network performance for any location or service provider around the globe. It is trusted as a vital research and analysis tool by businesses and governments worldwide.