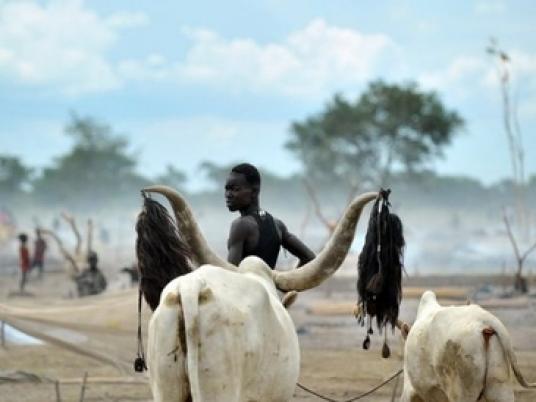 Sudan will resort to the United Nations Security Council if Egypt refuses to negotiate over the Halayeb triangle, said President Omar al-Bashir during an interview with Saudi satellite channel Al-Arabiya, which will be aired on Sunday.
Parts of the interview were published on the channel's website. Bashir tackled Sudan's relations with Egypt and the Halayeb issue specifically. "The Halayeb triangle is Sudanese," he said, adding that Halayeb was one of the Sudanese districts that took part in the first elections held under the joint Egyptian-British governance. "Elections are a major sovereign practice," he added.
He denied that his country is host to the Muslim Brotherhood, saying the state policy is against sheltering any activity that is against another country.
"We did not harbor any Muslim Brotherhood leaders in Sudan because our policy is against sheltering any hostile activities against any country," he added.
Regarding his relationship with Egyptian counterpart Abdel Fattah al-Sisi, Bashir described it as very good.
"Sisi is honest in his relations but this does not mean there aren't unresolved issues," he said. "The problem is not with President Sisi but with the regime as there are Sudanese opposition figures that the Egyptian intelligence supports," he added, indicating that in every bilateral meeting Khartoum is pushing for Cairo to stop supporting the opposition.
Regarding ties between Sudan and Libya, Bashir said his country recognizes Fayez al-Sarraj as head of Libya's Government of National Accord. He expressed Khartoum's support of a solution for the Libyan crisis outside the conflict. He denied supporting disputed factions in Libya by providing arms after the downfall of Muammar Qaddafi.
Edited translation from Al-Masry Al-Youm