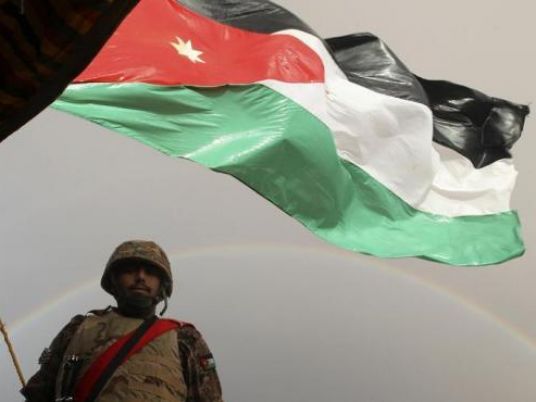 The US Department of Justice published on its website copies of contracts signed by Egypt's General Intelligence Service (GIS) and two US public relations firms, aimed at improving the country's image abroad. According to the website, the contracts are worth over $1.8 million annually.
Files dated January 28 showed that the GIS hired public relations firms Weber Shandwick and Cassidy & Associates Inc, The Associated Press reported on Sunday. The registrations by GIS were released publicly to comply with the US Foreign Agents Registration Act (FARA) of 1938.
The contracts are dated on January 18 and signed by Major General Nasser Fahmy, on the lines marked out for Major General Khaled Fawzy, who is the director general of GIS.
The contracts show that the companies will assist Egypt in promoting its "strategic partnership with the United States", highlighting its economic development, showcasing its civil society and publicizing Egypt's "leading role in managing regional risks" in agreements worth $1.8 million annually, AP said.
The Weber Shandwick contract is worth at least $1.2 million annually, to be paid quarterly at $300,000 plus expenses; while the Cassidy & Associates contract is for $600,000 per year, to be paid at $150,000 quarterly, the report said.
AP said this was the first time that any contracts of this kind involving the powerful security apparatus in Egypt had ever been made public, and described this move on the part of GIS as "rare". This sort of move is usually done by diplomatic missions, trade or business initiatives, political groups or opposition entities, the publication pointed out.
It added that this is not the first time Cairo has contracted with these types of companies, and that many similar contracts were made by Egyptian government bodies before; but they were usually represented in the ministries or competent commercial bodies, or within the context of the tourist sector or business activities.
AP said the disclosure of the contracts comes at a time when the US administration, under President Donald Trump, seeks a rapprochement with Egypt, and the adoption of a "more flexible approach" in dealing with Cairo.
It then referred to the US State Department's annual report, released last week, which criticized Egypt's human rights record.
The report pointed out that Egypt says it is facing threats of terrorism and cannot be judged according to Western standards, even though Cairo confirms that foreign tourists are safe.
BuzzFeed website also reported that the Egyptian government had signed similar contracts with the company Glover Park Group, worth $2 million a year, and that this contract lasted for years on end.
Edited translation from Al-Masry Al-Youm