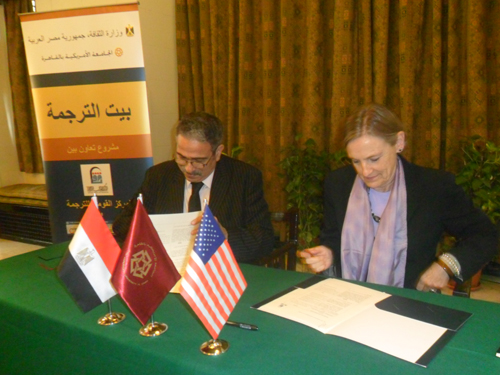 Egypt's Foreign Ministry urged on Thursday media outlets to highlight the court's decision to overturn 36 death sentences served en-masse to Muslim Brotherhood supporters last year.
Egypt's Court of Cassation ordered on Wednesday a retrial for 36 defendants convicted for complicity in the violence in Minya which followed the deadly dispersal of two pro-Mohamed Mursi camps in August 2013.
The Minya criminal court had ratified in June 2014 the death sentences of 183 defendants accused of attacking a police station and killing two policemen in Minya. Only 36 of the defendants were sentenced in session; they are all to be retried.
The Foreign Ministry said in a statement published in English that the court's decision reflects the "independence, fairness, and transparency" of Egypt's judiciary.
"In the interest of fairness and journalistic professionalism, all of the newspapers and agencies that published screaming headlines regarding the initial verdicts are also obligated to publish headlines of their nullification," the statement read. "Failure to do so would raise serious questions regarding the impartiality and professionalism of these media entities."
Among those sentenced in June was Mohamed Badie, the Muslim Brotherhood's supreme guide.
The Foreign Ministry said Badie's death sentence was overturned. Gamal Abdul Hameed, one of the lawyers in the case, nevertheless confirmed to Aswat Masriya that Badie was among the defendants sentenced in absentia and is therefore not among the 36 who will be retried.
The mass death sentences have been widely condemned by a number of states, international bodies, and civil society organisations.
After Mursi's ouster, the new regime has rounded up thousands of Brotherhood members and supporters. Hundreds of pro-Mursi protesters were killed in the deadly dispersal of the Rabaa al-Adawiya and Nahda sit-ins in August 2013.
Egypt listed the Brotherhood as a terrorist organisation in December 2013 and insists it is behind the stringent wave of militancy which has targeted security personnel since Mursi's ouster, leaving hundreds of casualties. The Brotherhood continuously denies the accusations.