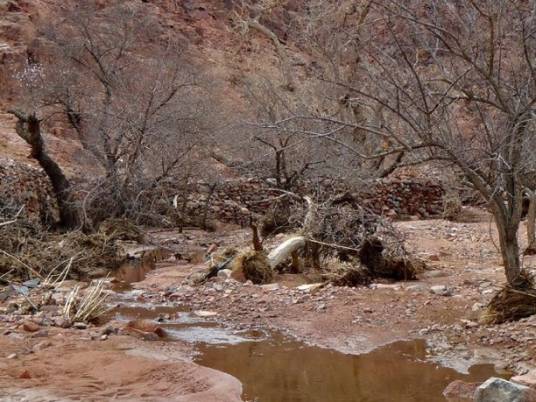 Military commanders have ordered troops to be on "high alert" after receiving information about plots for terrorist attacks in Sinai, an military source told Al-Masry Al-Youm.
The unnamed source added that "the Armed Forces received information about the intention of some elements to conduct terrorist attacks in Sinai against the army and the police."
The source explained that the alert has nothing to do with the warning issued by Israel earlier last week, adding that the Armed Forces got the information from its own intelligence.
Last week, Israel's counterterrorism bureau issued a warning to Israelis advising them not to travel to Sinai ahead of the Passover holidays. The warning also called on Israelis vacationing in Sinai to return to Israel as soon as possible.
Al-Masry Al-Youm quoted the military source as saying that military commanders has deployed some platoons on the highways of the peninsula and set up various checkpoints.
He also added that border patrol forces on the border with Gaza and Israel have recently intensified their efforts.
The state of alert was also confirmed on Saturday by Osama Ismail, deputy interior minister in Sinai, who confirmed receiving information about plots by jihadi groups to attack security targets.
Disorder has spread in Sinai since former President Hosni Mubarak was ousted in a popular uprising in 2011, with Islamist militants stepping up attacks on Egyptian security forces and the Israeli border.
The Armed Forces began in August of last year their biggest security sweep in decades in Sinai after militants killed 16 border guards on 5 August in the deadliest attack on the military since Egypt's 1973 war with Israel.
The US State Department has recently expressed concern over possible attacks against American citizens, facilities, and businesses in the Middle East and North Africa. The US Embassy in Cairo said that "the need to be vigilant in regard to potential acts of terror against US and western interests is appropriate for Egypt as well."