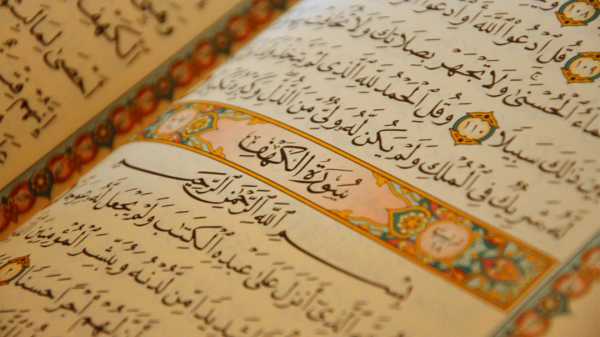 Minister of Culture Ines Abdel-Dayem announced that Egypt has successfully retrieved the 16th part of a rare Quranic manuscript belonging to Sultan Qansuh al-Ghuri (1446-1516), which was previously offered for sale at Cheswick Auction hall in the UK, thanks to the tireless efforts of the Egyptian National Library and Archives. 
Head of the organization Hisham Azmy said they were notified when the manuscript was put up for sale in an auction held in London last October and immediately took the necessary measures to stop the sale.
After 45 days of negotiations, the auction hall finally agreed to the organization's request, which was accompanied by documents confirming Egypt's ownership of the manuscript, he added.
The text is significant because it represents the 16th part of Qansuh al-Ghuri's Quranic manuscript, the fourth part of which was reclaimed by the organization in November of last year. It is considered one of the rarest and most valuable Mamluk manuscripts, according to Azmy. 
The manuscript has 30 pages and is written in Arabic "naskh" script, a type of Islamic calligraphy. The beginning of the writing is in gold, and the text is framed in gold as well.
The Egyptian National Library and Archives managed to retrieve three manuscripts between April 2018 and November 2, including two Quranic manuscripts dating back to Qansuh al-Ghuri's rule. All were previously  on sale at auction halls across London.
Qansuh al-Ghuri, the second-to-last of the Mamluk sultans, reigned from 1501-1516.
Edited translation from Al-Masry Al-Youm